Millions of new traders entered the market in the last few months. A combination of stock market volatility and more free-time at home has led many people to take up trading as a hobby or as a means to generate side income.
Most of these traders will learn the hard way that day trading is NOT easy. To put it bluntly, most of these new traders will fail. 
It's sad but true. We've been running Investors Underground for over a decade and we never pitch the idea that trading is easy (even though it would likely increase our membership).
Trading is difficult and should be approached as such. If you're looking for fast money, look elsewhere.
If you're ready to put in the effort, make sure you follow the rules below to give yourself the best shot at success.
1. Stop Trading Now
Stop trading right now. Yes, you read that correctly.
If you just started learning about trading in the past few weeks, you have absolutely no reason to start putting your money on the line. Everyone is excited by the prospect of making money in the market, but trading before you are ready is a great way to turn that excitement into despair.
Recognize that there is a learning curve to trading and no one is exempt. Trading success takes a long time - don't expect to come in and master it overnight.
A learning curve exists in every field, yet it is often neglected in trading.
If you had a great business idea but no prior business experience, would you lease a storefront, purchase inventory, and hire a team tomorrow? Only if you like burning money...
If you wanted to renovate your home but had no experience with home renovation, would you demolish your kitchen today and start improvising on the project? Only if you're insane...
Trading is no different. It is a skill that takes time to master. Commit to the learning process or suffer the consequences.
2. Learn, Learn, and Then Learn Some More
It should go without saying that you can't develop a skill without learning.
If you want to speak Spanish, you don't start guessing what Spanish words may sound like.
If you want to become an electrician, you don't just guess what all the circuitry in your home does.
You take the time to learn.
Trading is a skill and education is essential to your trading success.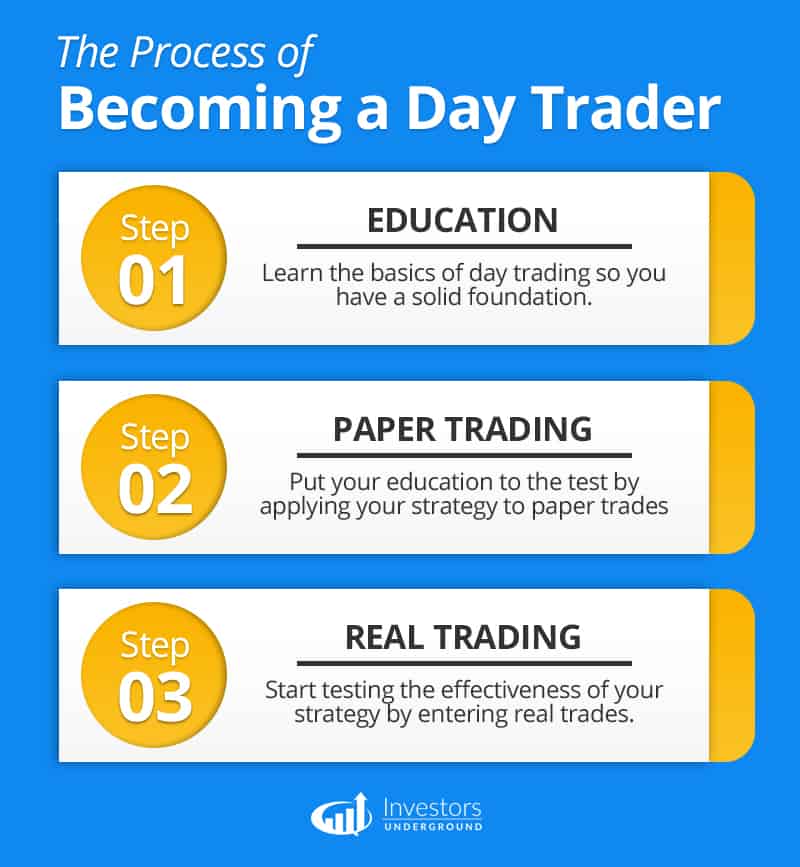 Learning can come in many forms. You may take online courses or do your own research. You may study what other successful traders do.
Regardless of your approach, you should be committed to learning as much as you can. This is how you develop the confidence needed to trade without feeling lost.
If learning seems "expensive" and "tedious," just wait and see how expensive it is when the market teaches you lessons the hard way.
The best traders are always learning. Learning isn't a "one-off" process. It's neverending. This leads to the next point.
3. Focus on Self-Sufficiency
New traders ask a lot of questions - some good, some bad.
A bad question is one that shows very little effort. These include:
What stocks should I trade today? (Answer: None, if you are asking the question.)
What is VWAP? (Answer: Google it)
Should I sell stock $XYZ? (Answer: What was your plan when you bought it?)
Bad questions come in a variety of forms but they can all be described as "lazy." If you are asking questions that can be answered with a simple Google search, you're being lazy. If you are asking questions that indicate you want to be spoonfed a trading strategy, you won't make it in this game.
Successful traders focus on self-sufficiency from day one. They are not looking to copy someone else's strategy and make millions - they actually want to learn.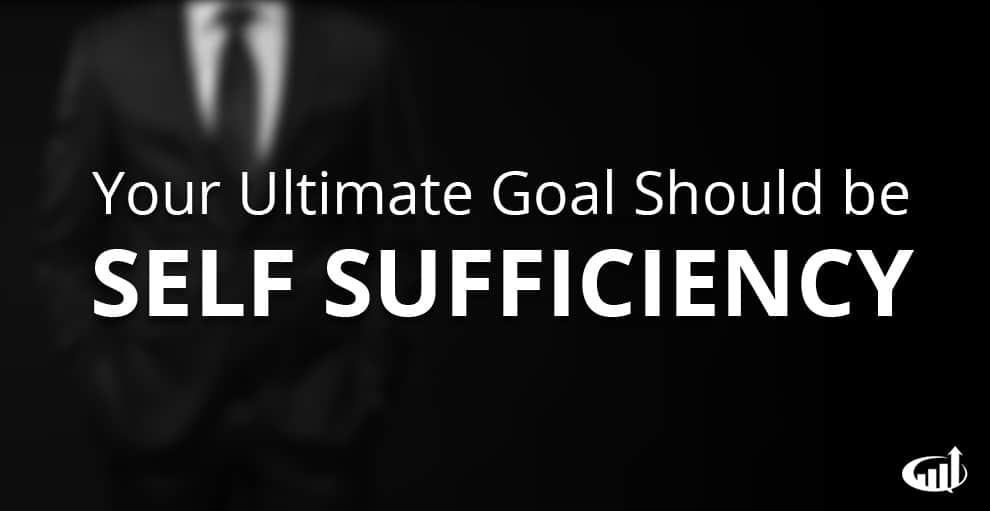 You should absolutely, 100% be asking questions, BUT make sure they are the right questions. If you are able to ask questions to a successful trader, why waste them on something you can Google? Would you ask Mark Cuban how to calculate a company's net profit? Seems like a waste of the opportunity...
Good questions show thought and effort. For example:
Stock $XYZ looks like it is forming an ABCD pattern, but I wasn't entirely sure because point "B" was lower than I expected. What are your thoughts?
You keep mentioning an offering on stock $XYZ but I wasn't able to find anything on it. Where can I look up information on offerings?
Successful traders are more than happy to help aspiring new traders who are willing to put in the work. Focus on becoming self-sufficient and you will find that others become more willing to help as well. This leads to the next point.
4. Stop Looking for Stock Picks
Over the past week, I've counted dozens of messages that look something like this:
What stocks should I trade tomorrow?
What are the best oil stocks to buy?
Is $XYZ a buy tomorrow?
These questions will remain unanswered.
We are traders. We trade SETUPS not stock picks.
In our world, there is no such thing as a "hot stock."
A good trade is defined by timing and purposeful strategy.
Take UONE as an example. This ticker caught the eye of a lot of new traders as it ran over 1000% in a few days (with intraday moves of 300%+). In a matter of day, the stock ran from $2 to $40 back down to $12.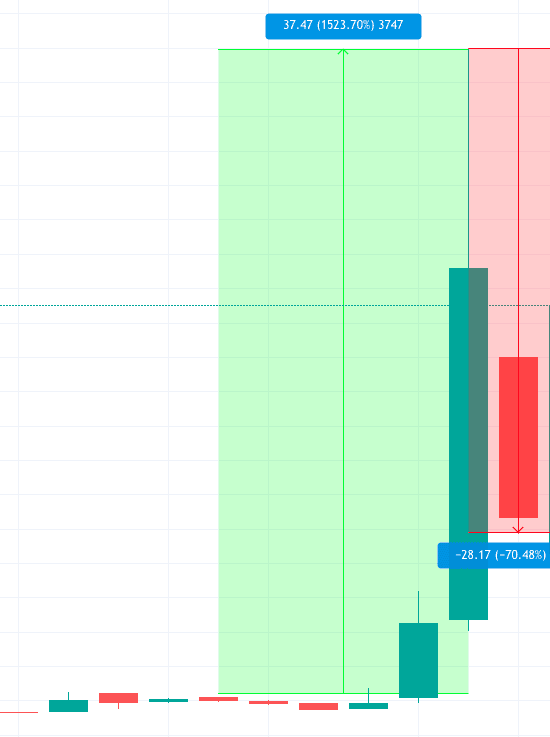 That explains the danger of "hot stocks" and "stock picks." If you bought UONE for $5/share, it was a great buy. If you bought it for $40, you ate a 50-70% loss.
You need more than a "hot stock" - you need a game plan (which we will discuss soon).
5. Make "Risk Management" Your #1 Goal
Before you create your trading game plan, you need to get in the "risk management mindset."
Your first goal as a trader is NOT to become a millionaire - it's to preserve your capital long enough to stay in the game. So many new traders fail because they start trading too early, blow up their accounts, and run out of money to trade with. They fail before they even give themselves a real shot at success.
Take the UONE example above. If a reckless trader went all-in at $40, they may have lost 70% of their money in one day. Repeat that a few times and you're out of the game.
Get in the habit of controlling your risk exposure. Follow these two basic rules:
Know your risk BEFORE you enter a trade
CUT LOSSES
You can estimate risk by determining your stop loss and choosing a position size accordingly. If you enter a position at $10/share and plan to cut losses at $9/share, you have $1/share risk. A 100-share position carries $100 risk and a 1000-share position carries $1,000 risk.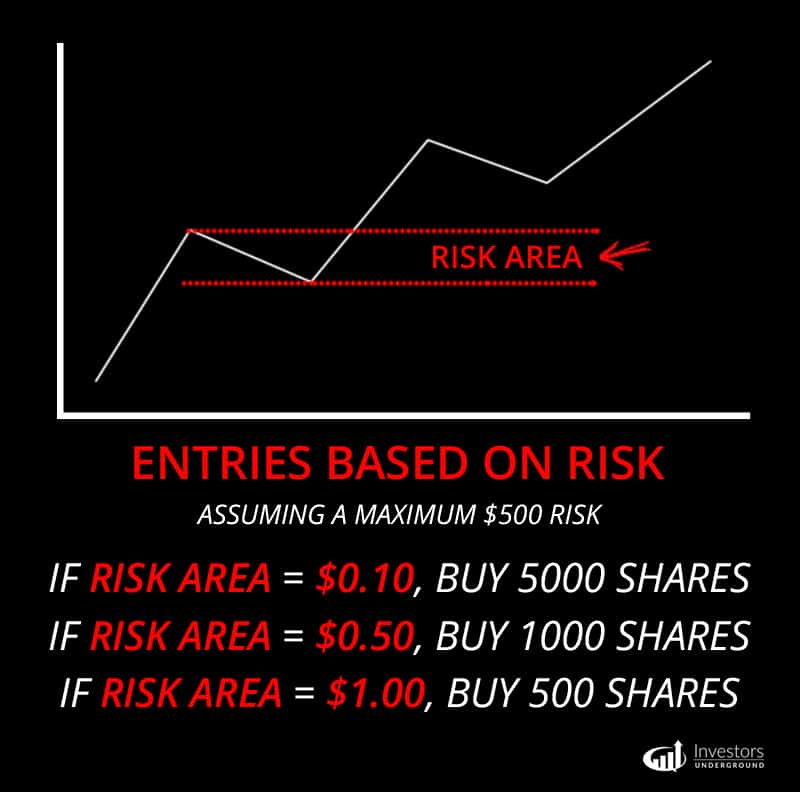 Once you determine your risk, you are responsible for cutting losses. Nobody likes taking losses but it's part of being a trader. Remember, EVERY TRADE WILL NOT BE A WINNER. Even the best traders have losing trades every day. They are considered "the best" because they minimize losses and maximize profits.
6. Create Trading GAME PLANS
Let's recap the past two points real quick:
You shouldn't be looking for stock picks or hot stocks
You need to control risk
The way we do this is by creating GAME PLANS. You need to have a reason to enter a trade, and you need to plan the trade thoroughly.
"I'm going to buy $XYZ" is not a game plan. A game plan has the following components:
Trigger/Rationale - Why are you buying THIS stock at THIS time?
Entry Price - What price will you pay for the stock?
Stop Loss - When will you cut losses?
Profit Target - When will you take profits?
Timeframe - How long do you expect the trade to pan out?
If you are missing any of these components, you don't have a trade.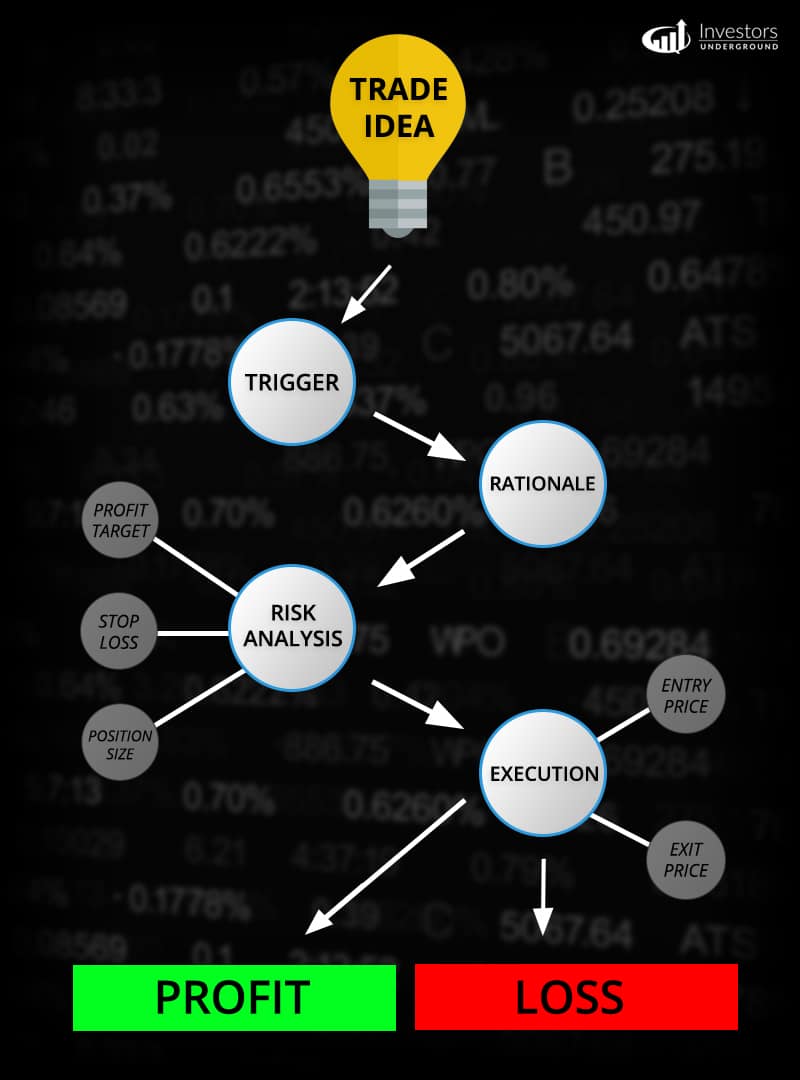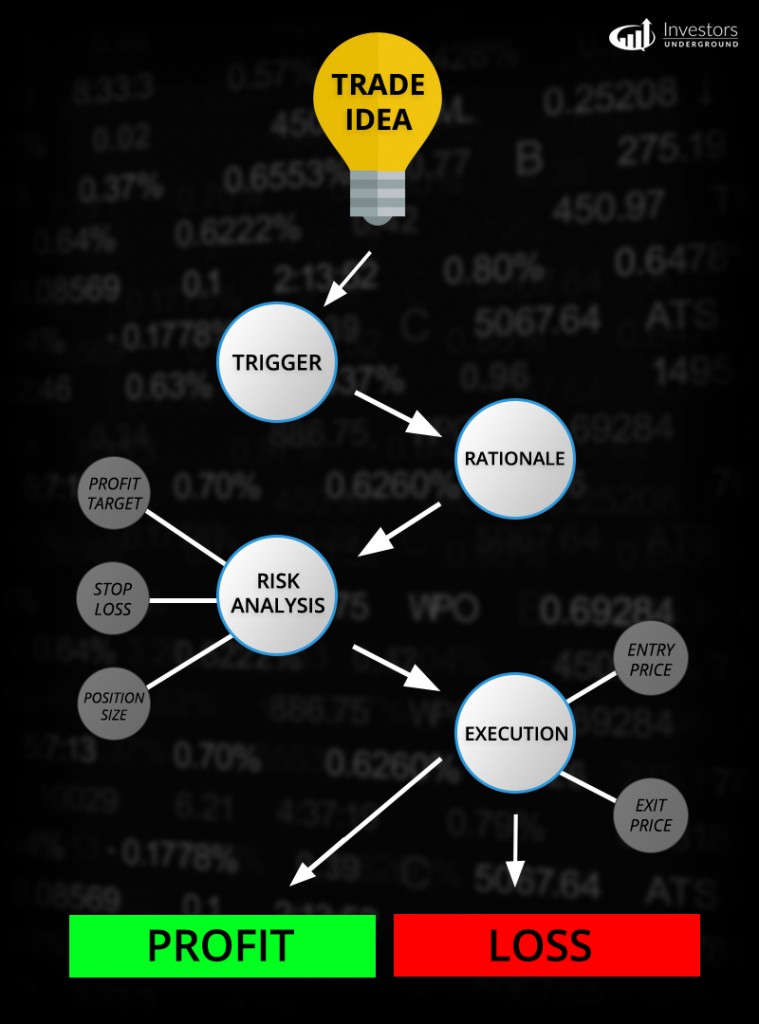 Take the ABCD pattern as an example. It meets all of the criteria.
Trigger - Pattern formation (Points A + B)
Entry price - Point C
Stop Loss - Point B
Profit Target - Point D
Timeframe - Intraday (or whatever timeframe the pattern was formed on)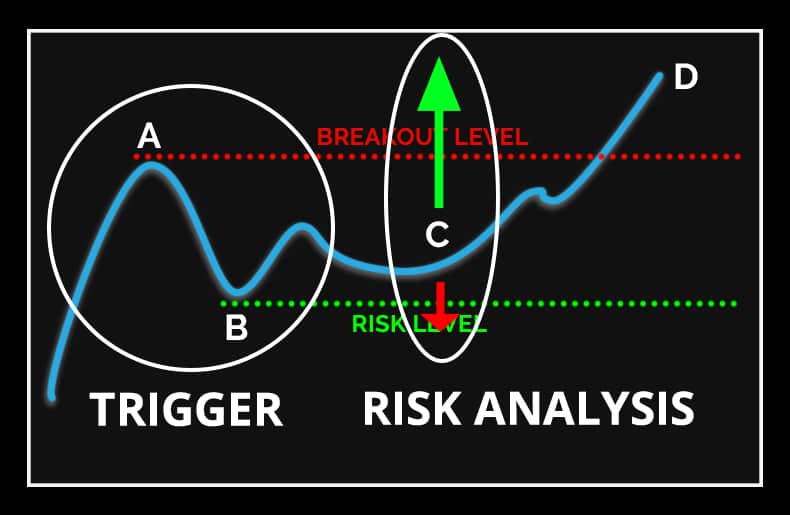 This is how real traders trade. If you need help creating game plans, follow this process.
7. Avoid What You Don't Know
So many new traders are getting in trouble because they are diving headfirst into the unknown.
They act first and think second (once the market forces them to).
We see it everywhere.
Options "traders" blowing their life-savings chasing tendies on SPY puts.
Day "traders" turned bagholders as they go all-in on a parabolic small-cap runner that returns to reality.
FOMO is at all-time highs. Everyone wants to capitalize on the trading "gold rush." It ends in catastrophe.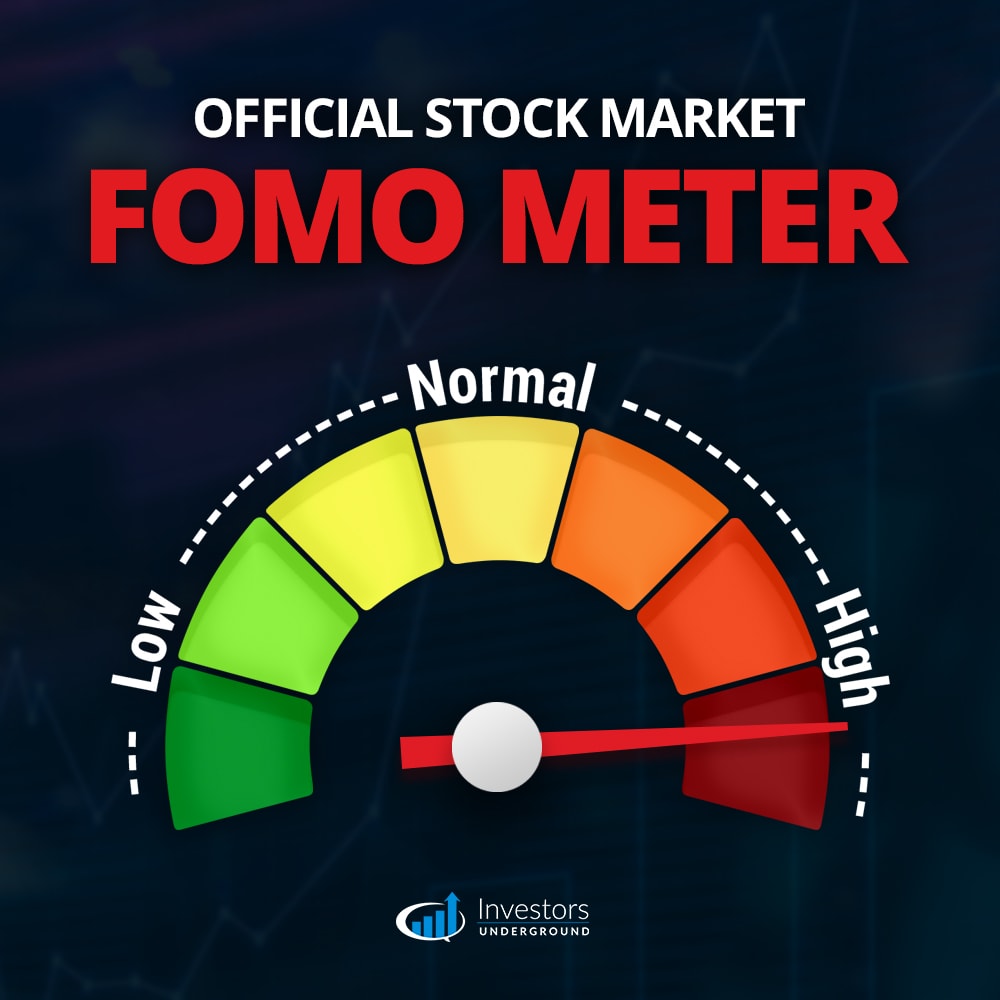 REAL MONEY is on the line every time you place a trade. Why take unnecessary risk?
If you don't understand something, DON'T TRADE IT. Simple as that.
It's better to sit on the sidelines and wish you entered a trade than it is to blow up your account and find yourself in financial ruin.
8. Don't Trade With Money You Can't Afford to Lose 
If you want to become a trader, you should have capital set aside specifically for trading. Under no circumstances should you trade with money you can't afford to lose.
The market doesn't care if you need to make a quick $1,000 to pay rent, nor does it care that you want to be a millionaire by age 30.
If you trade with money you can't afford to lose, you are exposing yourself to two major risks:
Emotional Trading - It's hard to make "robotic" trading decisions when you are trading away your rent check.
Financial Ruin - If you trade with money you can't afford to lose and lose it, you are in a precarious position.
Want to give yourself the best shot at success?
Trade with capital you can afford to lose. This may mean you have to trade with $1,000 instead of $5,000, but you will be taking a more responsible approach to trading. If you are going to become a star trader, you have your whole career to make more money.
If you are analyzing trades in terms of "real-money," you are trading emotionally.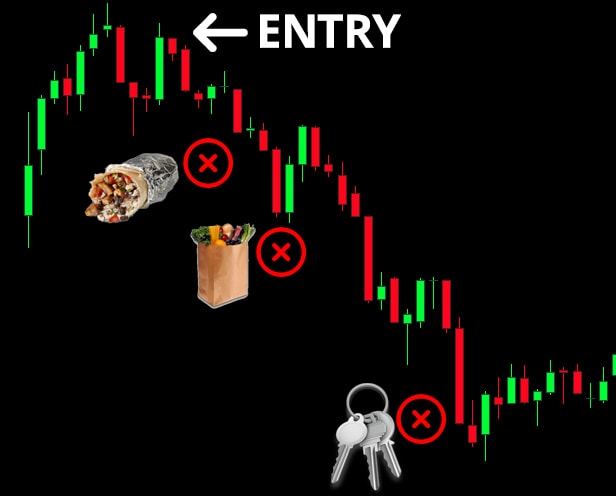 It should also be noted that leverage (aka margin) is money you can't afford to lose. New traders should NOT be leveraging their accounts. Why would you double down on a strategy that hasn't proven to work yet?
9. Differentiate Luck and Skill
The market has been crazy lately. This is the most chaotic and volatile market we've seen in a while.
Traders who are new to the market may be taking away the wrong lessons. This could be you, or someone you know.
Maybe you crushed it on a stock like UONE without even knowing what you're doing. Maybe you went all-in on cruise stocks and airlines and doubled your money.
Success should be celebrated, but it should also be studied.
Was your success the result of luck or a sharpened skill set?
It's important to differentiate the two so you can determine the replicability of your success.
Luck can't be replicated.
Even worse, confusing "luck" with "skill" will cause you to make poor decisions that will be punished in the future.
Take the recent market run as an example. Lots of new traders and investors (with minimal knowledge) started making speculative bets on the market. The logic goes something like this:
Cruise stocks are down way too much - now is the time to buy
Airlines have to rebound - they are an essential service
"Stay at home" companies will definitely skyrocket since everyone is at home
This is a generational investing opportunity - I'm all-in
These theses were rewarded and, consequently, we've been blessed with a new generation of investing prodigies. That said, what if these theses were wrong? Furthermore, are they replicable?
While you may feel like a genius for profiting off a speculative trade, the reality is, if you bet on any stock at the end of March, you probably made a profit. The market rebounded 40% and hundreds of large-cap stocks doubled and tripled in price. Most stocks just followed the market.
The bull thesis won. But, what if it didn't? Did you really time the market better than professional investors and analysts, or did you get lucky?
Trading is a marathon. Don't overweight early performance or confuse "beginner's luck" with "skill. Focus on developing a skillset that will pay you for years to come.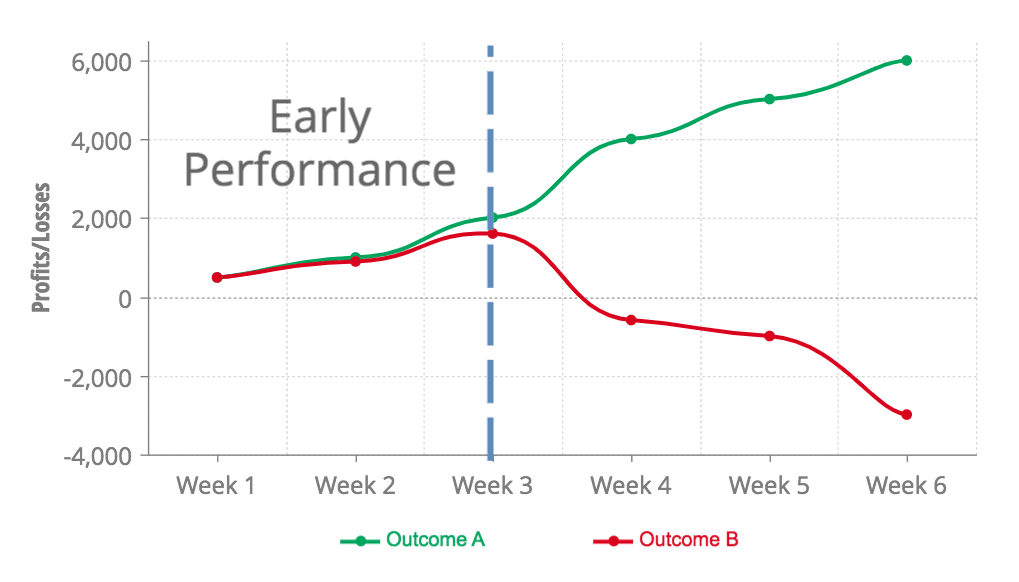 This isn't meant to rain on anyone's parade. Congrats if you made money.
This is intended to make sure you have a realistic understanding of your skills (and the market itself) so your success can compound. Recent market behavior is abnormal and the wrong insights may be costly in the long run.
I will illustrate the concept with a simple example. It's Monday morning and, on a whim, you decide to go all-in on Apple (AAPL) for a day trade. AAPL closes up 3% and you take a nice profit. You conclude that a) AAPL always goes up on Monday and b) it's good to go all-in on positions (to maximize your gains, of course). Good insights? Obviously not.
These flawed insights will cost you more in the long-run than you made in the short-run.
The point being, it's important to get in the habit of analyzing your trades and trading behavior. Pay attention to what works and why. Focusing on the "why" will help you avoid calamity, expand your skillset, and scale your success.
Wrapping it Up
This post may seem like a harsh wake-up call, and hopefully, it is for many traders who would have otherwise traded recklessly. The market doesn't care about feelings, ambitions, or opinions. If you want to navigate the shaky waters of the market, make sure you're well equipped.
If you have any questions, post them below. Here's to your trading success!