We are excited to announce the final lesson in our free beginners day trading course. We've been receiving amazing feedback on the course so far and we've enjoyed helping traders advance their education. If you like the courses, please do us a favor and like/comment/subscribe on YouTube and share the links on social media.
This week's free course wraps up the beginner series. Make sure to check out the first 7 lessons if you haven't already. Watch them once, twice, and so on. There's a ton of valuable trading information packed into this 3+ hour course. If you'd like to explore our advanced courses, check out Textbook Trading and Tandem Trader.
Here are the first 7 videos:
How to Choose a Trading Service
This week's lesson focuses on an issue that many traders will face as they get further into their education: choosing a trading service.
Trading services serve a variety of purposes and they are used by traders of all skill levels. These services can be used for trading ideas, education, community, etc.
That said, this is the Internet, where anyone can make bold claims and not everyone follows through. We're going to go over a few considerations before you decide to sign up for a trading service.
Getting Ready to Day Trade
If you've made it all the way through the beginners course, you're probably itching to to put your knowledge to the test. We applaud you on making it through the series, however we also advise you to be patient. New traders often allow their enthusiasm to overpower their patience, which isn't the best long term plan. Focus on continuing to expand your knowledge while easing your way into the market. Start slowly, pace yourself, and continue to analyze what you do right/wrong. Remember, you're putting your hard earned money on the line and you only get one shot at this!
New traders may want to consider starting with paper trading so they can get a feel for day trading without putting money on the line.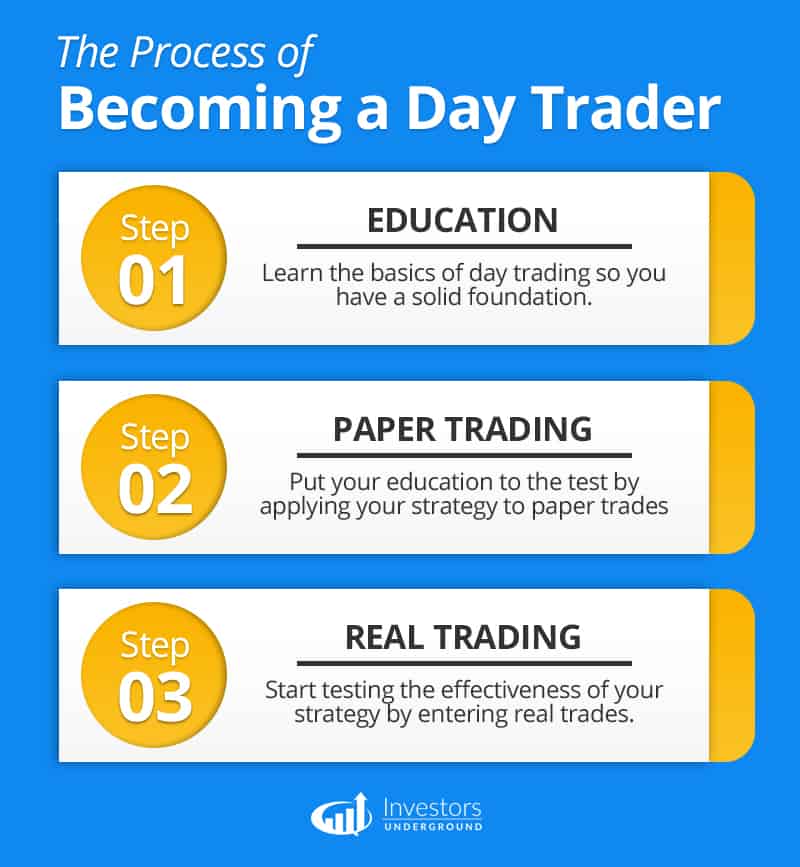 Furthering Your Education
Day trading is a constant learning process. Even the most experienced day traders have lessons to learn. Watching a beginners course on YouTube gives you a good head start, but it certainly shouldn't be the last of your trading education. Focus on continuing to learn in whichever ways work best for you. You can watch YouTube videos, read blog posts, and explore courses.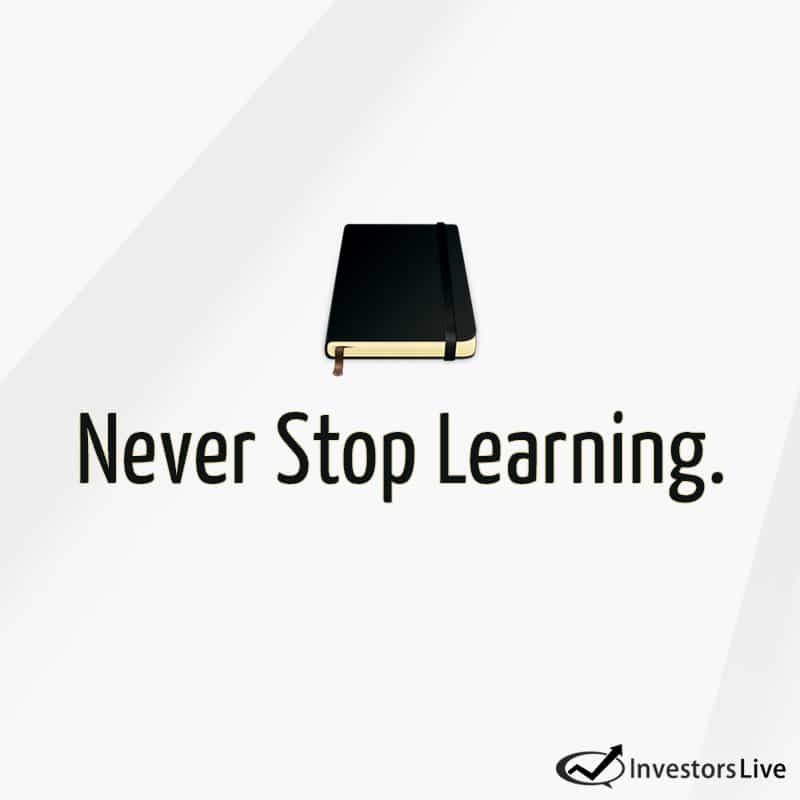 The Power of a Trading Community
Day trading is a solitary activity but that doesn't mean you cannot rely on others. You will always be the drive of your own success, but you can count on the support of others. Becoming a part of a trading community gives you an advantageous support system that provides a variety of benefits. Trading communities can be used for generating trading ideas, staying up to date on the latest news, learning from more experienced traders, getting your questions answered and more. When considering a trading community, there are a few things you should look for:
Diversity - There are plenty of different trading styles to choose from. As you begin to develop your own trading style, it can be helpful to learn from others. Look for trading communities where there is a diverse set of traders. This may include swing traders, intraday traders, scalpers, biotech traders, news traders, penny stock traders, etc.
Experience - Make sure your trading community has experienced members. Initially, it may be overwhelming to keep up with the jargon and fast paced styles, but ultimately you will end up in a better position. If you are in a community with inexperienced traders, it can often turn out that the blind are leading the blind, which will hinder your success.
Multiple Leaders - Focus on finding a trading community that has multiple leaders with experience (and ideally different trading styles). Relying on a single trader to guide the entire chat room can make you too dependent and limit your exposure to different trading opportunities.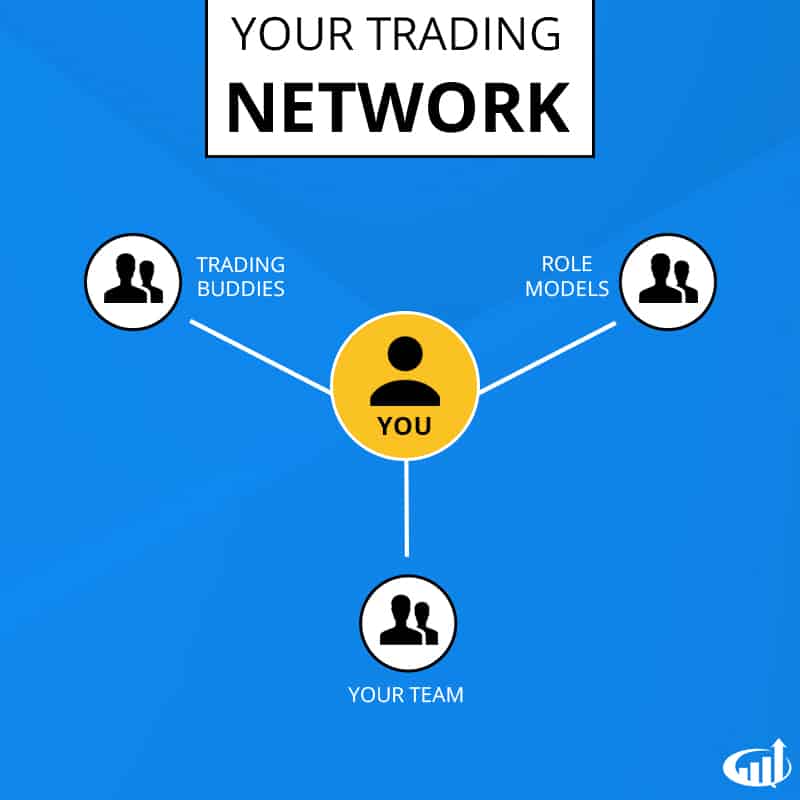 Avoiding Stock Market Scams
The stock market attracts a unique crowd that shares a common goal: they all want to make money. What varies amongst this crowd is how they want to make that money. Some people want to make a quick buck while others are committed to developing a skill over the years. Unfortunately, many services cater to the first group. Here are a few scams to watch out for
Trading is Easy
If a service is claiming that day trading is easy, that should be a red flag. Day trading requires a lot of hard work and practice. If you expect to unlock the key to instant riches, think again. Avoid claims like:
"I make 6 figures a year trading from my phone"
"Learn how to make $1,869/day with only one hour of work"
Trading is not easy - simple as that.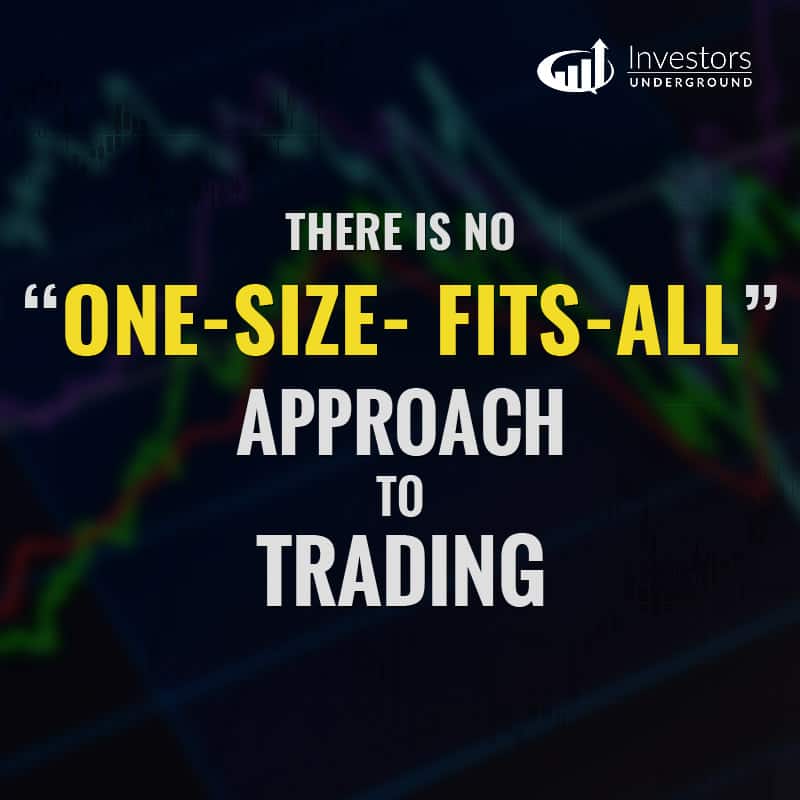 Inexperienced Traders
Anyone can create a trading service - that doesn't mean they are qualified to do so. Remember, this is the internet and anyone can be whoever they want.
Make sure you do a "source check" on any piece of information you digest. Ask yourself why you should be listening to that person.
Automated Systems
Nowadays, many services pitch automated trading systems. There's no such thing.
Think about it - if you had a system that could easily turn every $1 into $2, would you be sharing it with the world? No.
Lifestyle Marketing
Lifestyle marketing is often used to attract new traders through the use of flashy wealth and exotic lifestyles. While it's great to enjoy your success, focusing too much on the materialistic aspect of success can distract you from the hard work that goes into it (especially when you are just getting started).
It's good to have goals and ambitions, but make sure they are realistic. Don't get distracted by shiny objects.
Alert Based Services
Alert based services give traders an SMS or email alert when the head trader/guru buys or sells a stock. Pretty cool, right? While it sounds like it would be easy to simply copy experienced traders, this never works out. Why? There are a variety of reasons, but here are the main three:
The service has a better entry/exit than you - A service alerts a trade AFTER they make it. This generally means they got a better entry/exit. On top of that, you will have to chase the stock as 1000's of other subscribers follow through on the buy/sell alert.
The service does not have a 100% win rate - Many services only win 50-70% of the time. This is normal and they know how to manage risk, but where does that leave you? What if you end up copying only the losing trades?
You are not in control of the trade - If you enter a trade because of someone else, you are not in full control of the trade. When do you sell if it is profitable? When do you sell if it becomes a loss? Are you still waiting on the service for an alert?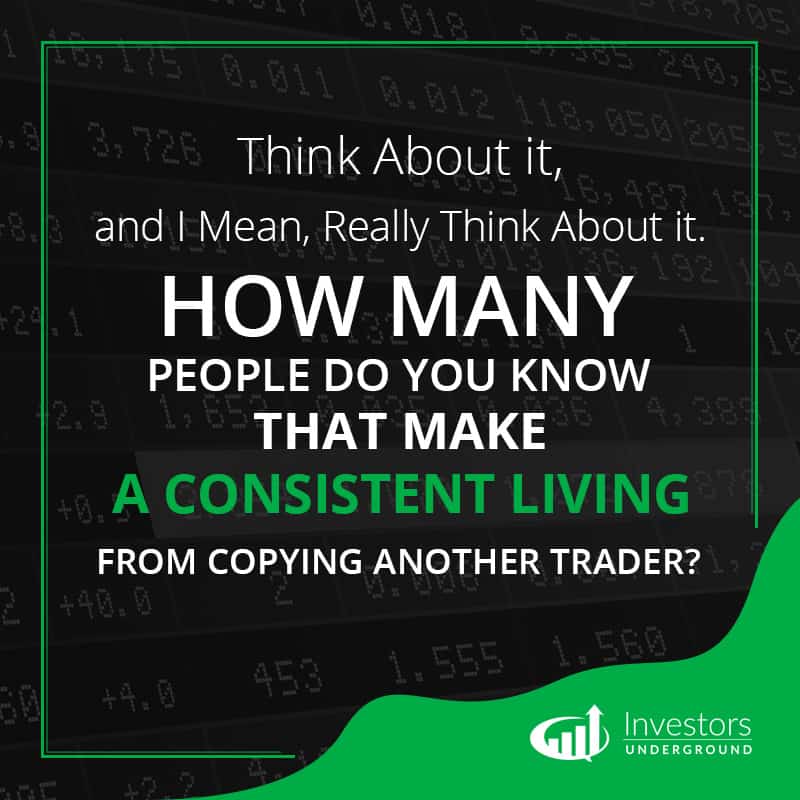 Choosing a Trading Service
As you begin to consider a few different trading services, focus on what YOU are looking for. How do you learn best? What are your goals? What is your trading style? Answering these questions will help you find the trading service that is best for your needs.