This year was already pretty great but the last few weeks have just put the cherry on top of it. There has been ample opportunities on the long and short side.
Blog sale this week is our best value bundle. All three streaming courses plus an annual IU membership and I added in a bonus 2 months of membership as well. https://investorsunderground.com/s/ZbfXp
CFVI Short
You can see the triple top Nate was using as his risk here.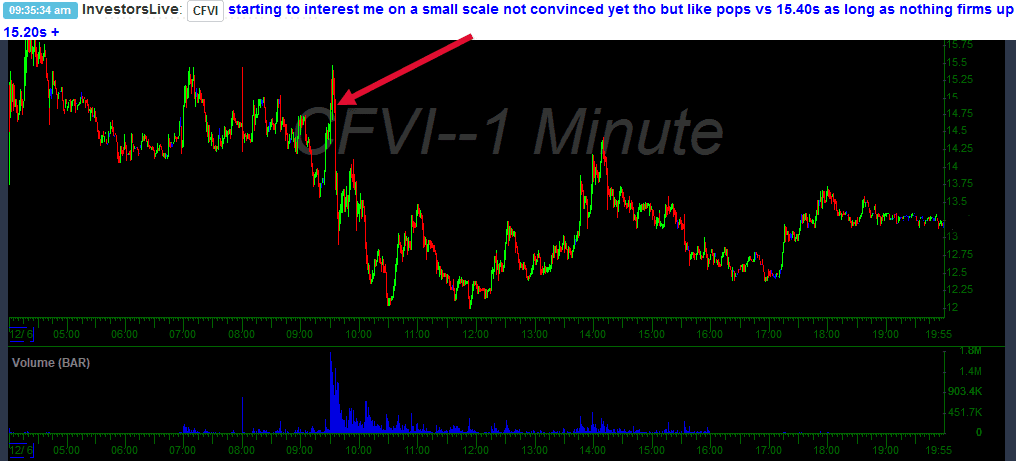 AVAV Guidance
Lowering your guidance usually isn't good news. Keys was first to get it to the room.
NVEI Bounce
This was a pure risk/reward trade. .50 in risk for $20 in reward.
AI News
If you like to trade news there is no better place than IU to get the news first.
LCID Failed Follow Through
You can see how Nate started to put the idea together and then started into the trade a couple of minutes later.
Have a great weekend.