Make the Most of Your Referral Power!
There are plenty of different ways to share your affiliate URL. You can get as creative as you want! Here are a few examples to get you started.
Replace your Twitter Profile URL
You can edit your Twitter profile (or profile on any other site) and set your Investors Underground affiliate URL as your website. This gives you the potential to earn a commission from anyone who visits your profile.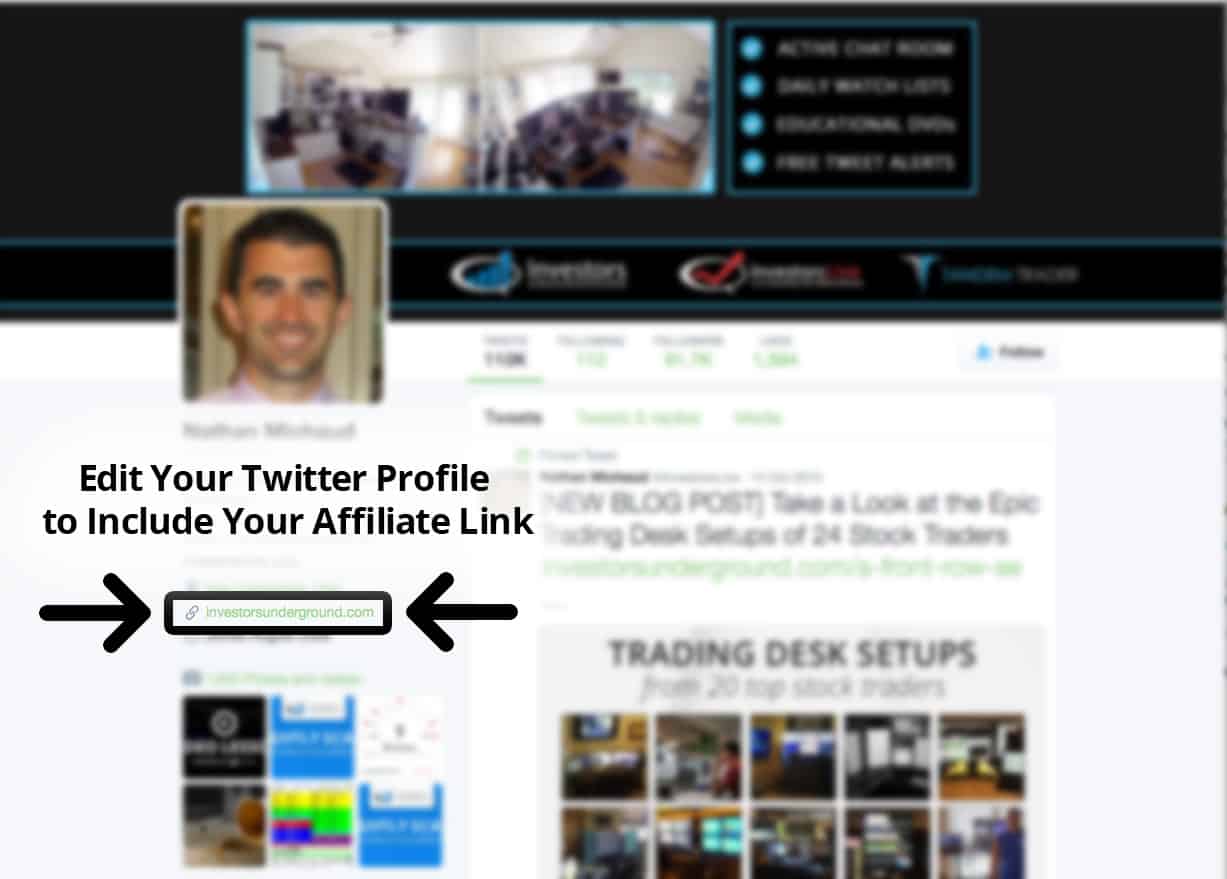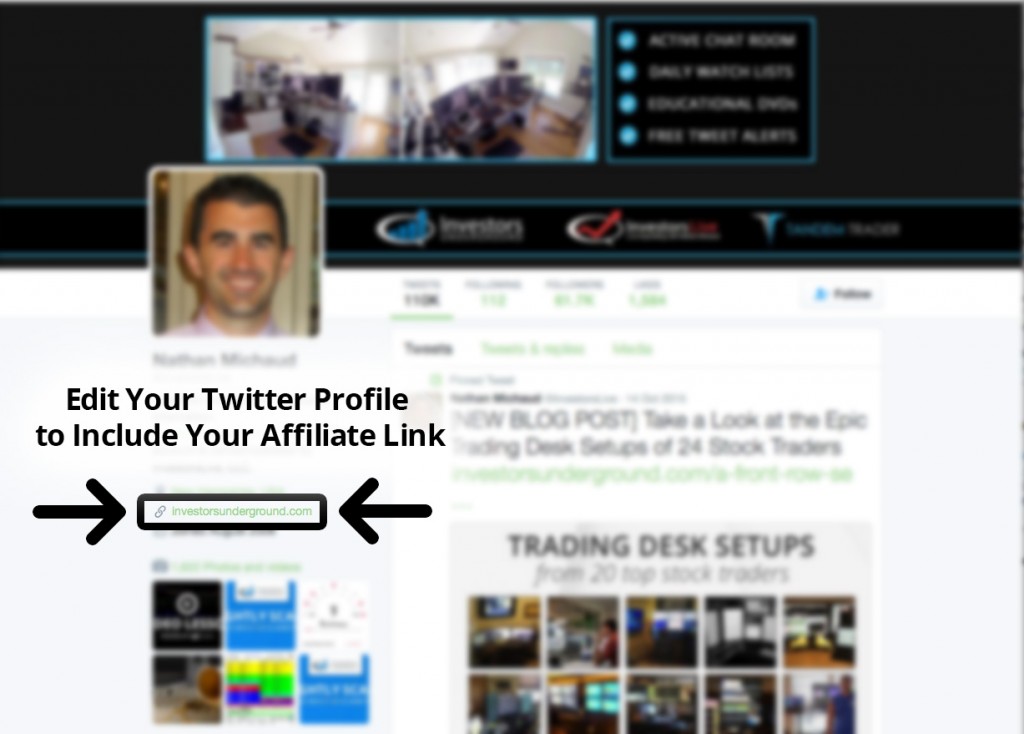 Put a banner on your blog
We have plenty of banners to choose from over here. If you have a blog or personal website, you can just copy the HTML code and place the banner on your blog. You will get commissions from everyone you refer!
Email friends and family
Think your friends of family may be interested in trading stocks? You can reach out to them via email and send them your referral link.
Post on Facebook, Twitter, and Other Social Networks
You can share any of our links on your Facebook or Twitter page and get paid for every person you refer. This will work best if you share intriguing content, such as our blog articles. If you find a page you want to share, copy the URL and create an affiliate link with our affiliate link creator. This will allow you to track how many people click the link and how many people end up buying a product.
Link to Investors Underground in a Blog Post
Do you blog regularly or post to other sites? You can include an affiliate URL in your posts. You can link to our homepage, pricing page, sales pages, blog posts, etc. Simply use the URL Creator to turn any page on our site into an affiliate URL.
Add to Your Forum Signature
If you post on forums a lot, you can add your affiliate link or an affiliate banner to your signature. This gives you the potential to earn a commission every time someone reads one of your posts.
Restricted and Prohibited Traffic
You may NOT bid on any of the following keywords on any advertising platform:
Investors Underground
InvestorsLive
Investors Live
Nathan Michaud
Bidding on these terms will result in the forfeiture of any affiliate commissions.
If you plan on running paid advertising campaigns, all creatives must be sent for review and approved prior to running. 
Coupon sites are not permitted under any circumstances.
What is the cookie duration (referral window)?
The cookie will last for 90 days. This means that if you refer someone to the site and they make a purchase within 90 days, you will get a commission.
When are payments sent?
Payments will be sent on the 15th of each month.
How will I be paid?
Payments will be sent via PayPal.
Is there a minimum payment threshold?
There is no minimum payment threshold. You will get paid your full earnings regardless of how much you bring in.
Have a Question? Just Reach Out