Trading is a unique activity in which small lessons can have large impacts. Sure, profound advice can have impacts in all areas of life, but when your hard-earned capital is on the line, the stakes are much higher.
We've all heard a lot of the cliché advice over and over again but often neglect the significance of these lessons. "Cut losses early" sounds like common sense until your stomach's turning as you face your biggest loss to date. "Stick to your niche" sounds like a simple suggestion until you enter unknown territory and frantically search for an exit route.
Trading lessons are more than just words. These lessons provide guidance that can help you avoid the missteps and fatal mistakes of other traders. If you learn from the mistakes of others, you can shorten your learning curve and protect yourself from certain market risks.
The following lessons are ones that many traders learn along their journeys. If you're reading this as a new trader, consider yourself lucky. If you take these words to heart, you can avoid some of the most fatal trading mistakes and increase your chances of success.
Don't Underestimate Education
Regardless of how "naturally skilled" you think you are, the market will humble you. The market doesn't care how many successful businesses you started, how well you did in school, or how ambitious you are. If you want to get an edge as a trader, education is key.
Information is power and experience is the best educator. There is no replacement for experience, but you can learn from others who have been through the ups and downs of trading. Education puts you on the right path, but more importantly, directs you away from dangerous paths. For example, if you are mining for gold, you could spend hours mining the same barren land only to come home empty handed. A simple tip from another miner who'd already been down that path could have saved you hours. The same logic applies to trading.
Trading education may seem expensive at times but it can save you hours of time and help you avoid thousands of dollars in expensive market "lessons."
Plus, there is plenty of free education for those willing to put in the hours. Start with our free trading course if you haven't already.
Set Goals AND Expectations
Most ambitious people are in the habit of setting goals. If you want to achieve anything, you need to create a plan and keep your eyes on the prize.
Goals are great but it's important to manage expectations as well. If you set out to make $500/day as a new trader with $5,000 in trading capital, you are setting yourself up for failure. Every day, you would come to the market expecting to make a 10% return on your starting capital: a nearly impossible task. This would cause you to trade erratically and irresponsibly. $50/day would be more appropriate. Remember, you can always increase your goals as you progress, whereas decreasing your goals can be demotivating.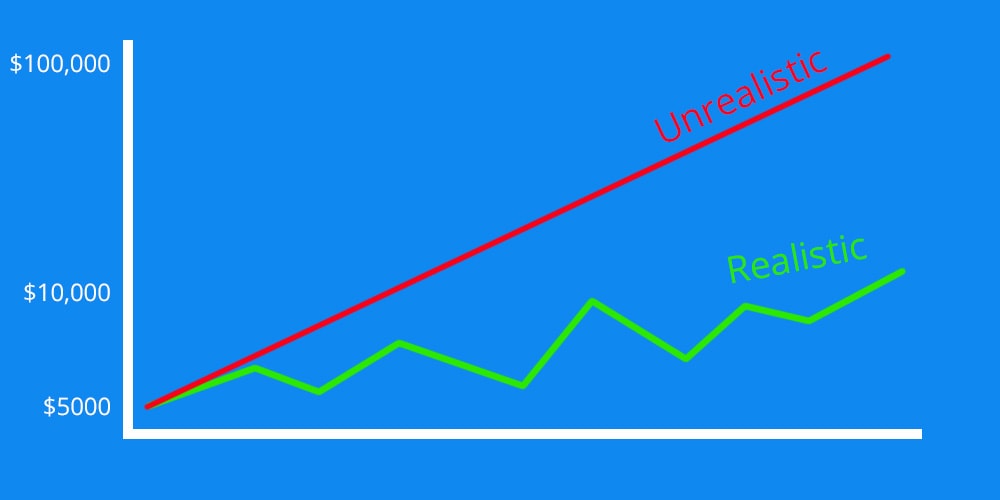 Compare this to a real world example. If you set out to lose 50 pounds in a week, you are setting yourself up for failure. As you're sitting in the doctor's office wondering why you blew out your knees on your 4-hour run, you're also going to be disheartened by the fact that you came nowhere near achieving your goal.
Setting proper goals and expectations keeps you focused and motivated. Stay realistic and understand the steps you will take along your journey to greater success. This will keep you motivated and ensure that your actions are aligned with your goal.
Have a Game Plan
Some of us need everything organized to a "t" while others believe they can thrive in chaos. Regardless of where you find yourself on the spectrum, it's important to come to the market with a game plan every day.
You should know exactly what you are looking for when the market opens. Having a stock on your watch list means nothing. You need to have a plan for how you are going to trade the stock. For example, you may decide that you expect a stock to washout to prior support where you will initiate your long trade in anticipation of a bounce.
Research should be done the day before the market opens and refined during pre-market hours. Don't expect the trades to come to you. Hunt them down and create a game plan. 

Use Appropriate Size
Trading can be stressful enough as is. Every day, you put your money on the line as you stare uncertainty straight in the eyes. Don't make trading more stressful than it needs to be. The best way to control stressful trades is by sizing in properly.
If you're glued to your screen staring at every single tick, you probably went in too big. If you take a smaller position size, you can give the trade room to work without having an aneurysm in the process.
Many new traders come to the market with dollar signs in their eyes. They recognize that trading with 1000 shares can yield 10x the returns of trading with 100 shares but they neglect the fact that they've also exposed themselves to 10x risk. Start small and scale up as your results permit you to do so (we'll touch on this point more later).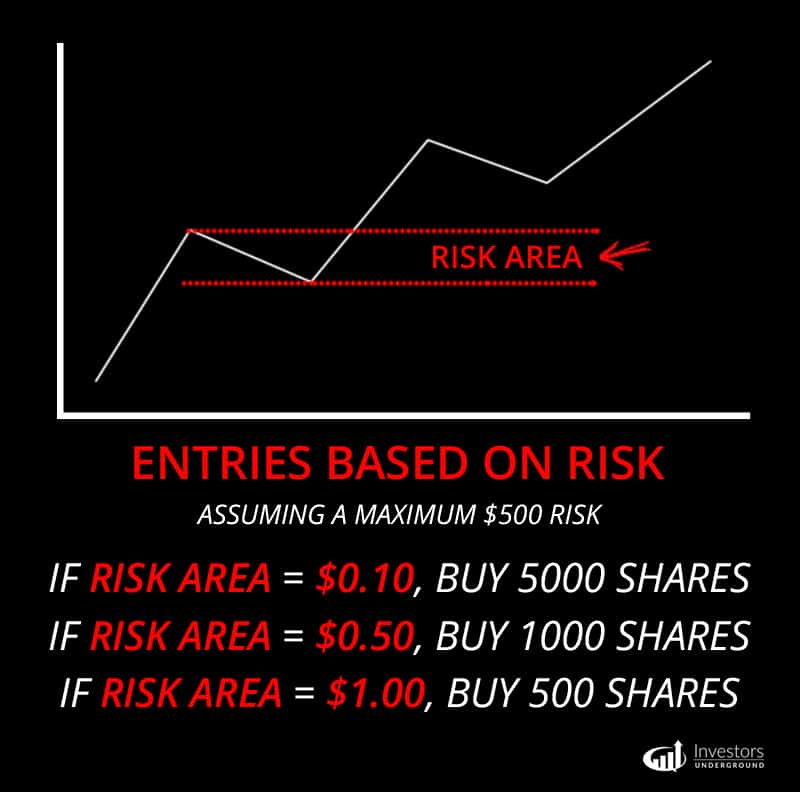 Accept That No Trade is Going to be Perfect
Trading results can quickly become intertwined with your ego. Being right about a trade idea can feel as good as the resulting profits. It's good to take pride in your work but don't aim for perfection.
Many traders beat themselves up if they don't nail a trade with 100% accuracy. If you've been trading for a while, you've probably been there. You sell a stock right before it breaks out or cut your losses right as a stock reverses.
Simple advice – get over it.
You're not going to buy at every bottom and sell at every top and you're most definitely not going to have a 100% win rate. Traders are here to take a piece of the action. If you get a winning piece, great. If you get a losing piece, move on.
Take away a lesson and move onto the next trade. Aim for improvement, not perfection.
Risk Mitigation is Your #1 Goal
The majority of traders fail.
If you're trying to make it as a trader, your first step is to defy the odds. Literally, all you have to do is avoid an account blow up. Of course that's easier said than done, but it leads to this next lesson.
Risk mitigation is your number one goal. That's right – your job is to minimize risk. You'll get to the point where profit maximization plays its role but only if you manage to avoid blowing up your account.
Too many traders are enamored by the potential for profit and fail to protect their downside.
While this lesson may seem simple, it can serve as a powerful guide. Anytime you are more focused on potential profit over potential risk, you are going down the wrong path.
Develop a Skillset Before Scaling Up
What's the main goal of an aspiring trader?
If you guessed, "to make money", you are slightly off. Profitability is important, but aspiring traders should aim to develop a skillset; the money will follow.
A profitable trade means nothing if it can't be replicated. If you make $3,000 on your first trade that's great, but it's not necessarily indicative of future returns. In the long-term, $3000 isn't very much money. Your goal is to develop a skillset that continues to pay you over time. This is what allows you create an income from trading.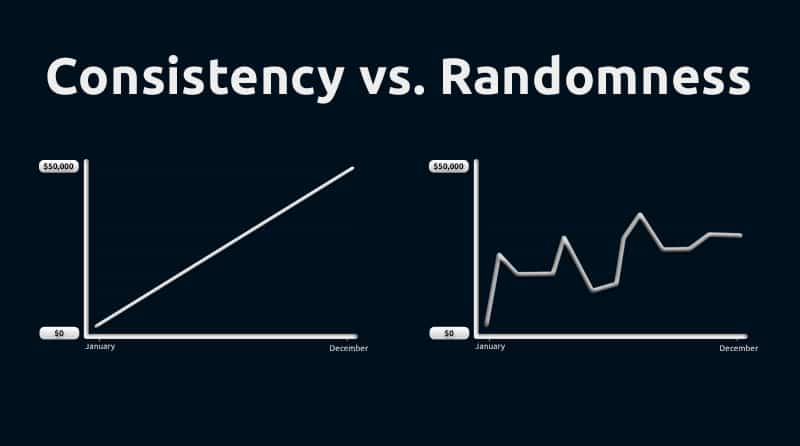 Why is this important?
Recognizing trading as a "skillset" will help guide your trading behavior. Many traders scale up before they are ready. For example, you make $100 on a trade one day and double down the next day, only to find that you're staring at a 2x loss. That's the same logic as assuming that making a few 3-point shots qualifies you for the NBA.
Focus on achieving consistent results before scaling your strategy. It may seem like you are leaving money on the table, but you are protecting yourself from downside. If you have truly developed a skillset, you have your whole life to collect profits.
Prepare for Setbacks
Ask any successful trader about their path to success and you will find that it's paved with some form of adversity. From sleepless nights to blown up accounts, every trader faces obstacles before becoming successful.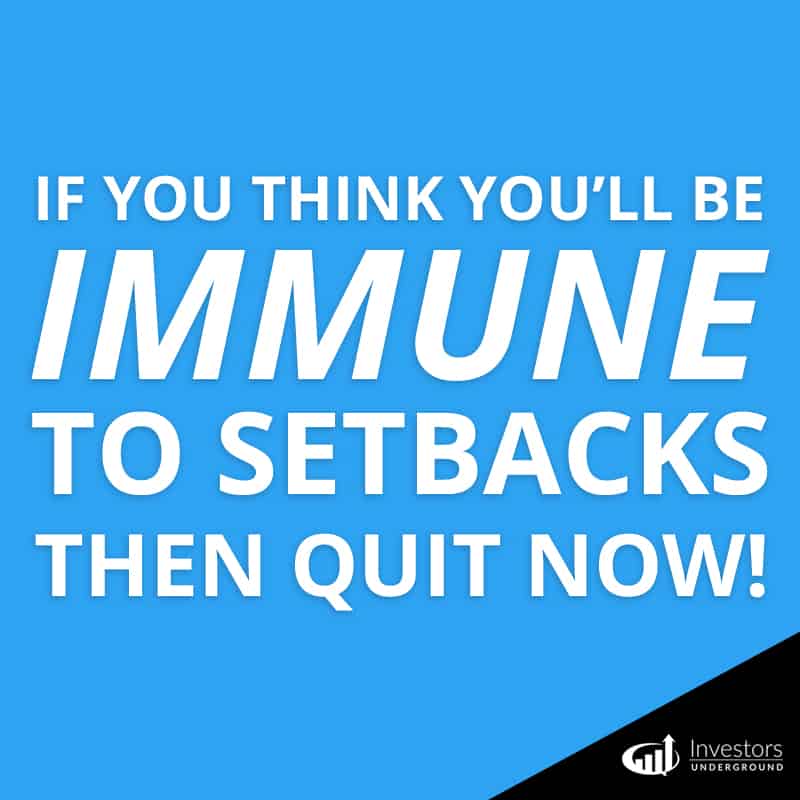 You're inevitably bound to face similar setbacks. The best advice – learn to accept the setbacks and embrace them as part of the journey.
Trading success comes in stages: some positive and some negative. Focus on the bigger picture of your success story and keep your eyes on the prize.
What About You?
What are some of the best lessons you've learned from your experience as a trader? Any setbacks?
Share in the comments!