Another solid week in the books. It was nice to have the long weekend and then come back full throttle. If you are looking to take part in these awesome market conditions, here is this weeks blog sale. https://investorsunderground.com/s/ig6DS
TLRY Long
Cody saw the momentum building on Tuesday and shared his idea to get long on TLRY. A great breakout a half hour later.
PETZ Fade
Nate had this on his radar all morning after securing borrows in pre-market. Waiting for a solid ramp up and then fade off worked perfectly.
RIOT Scan and Trade
Laying out your plans the night before makes it a lot easier to monitor several names all at once.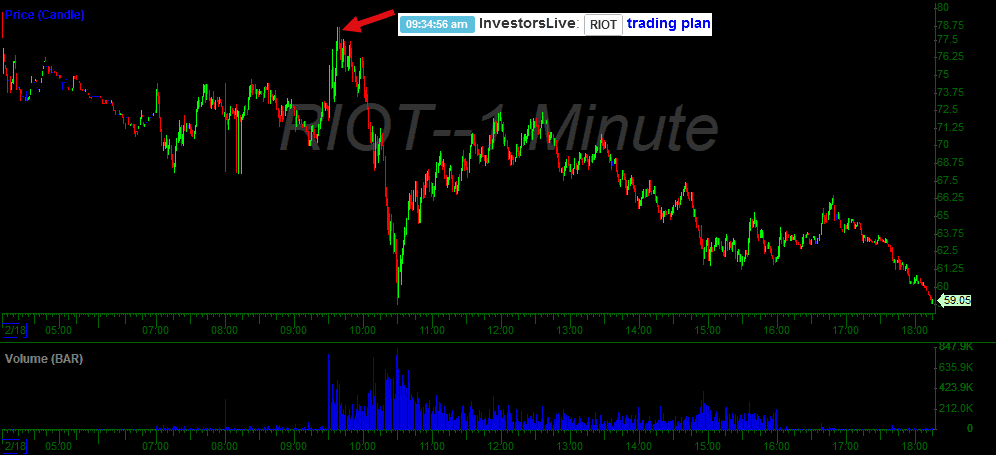 VCNX Stuff
I talked last week about keeping an eye on newsletters and knowing how they operate. They put out a buy alert right at the top and then instantly sold. These are the gifts that keep on giving.
Have a great weekend!