This week has been pretty similar to the last month or so. A bit on the slower side but some nice morning moves that gives a chance to get off the desk and enjoy the last few weeks of summer. It will be back to bell to bell action before we know it.
The blog sale this week is a new one. All 3 of the IU streaming courses, an annual IU membership plus I have added two bonuses. 2 extra months of membership added on as well as both of the Trading Tickers courses from Tim Grittani. http://investorsunderground.com/s/IrbUA/
FRHC Risk Reward
Risking $3 might seem like a lot but considering the price of the stock as well as the potential reward make it worth it.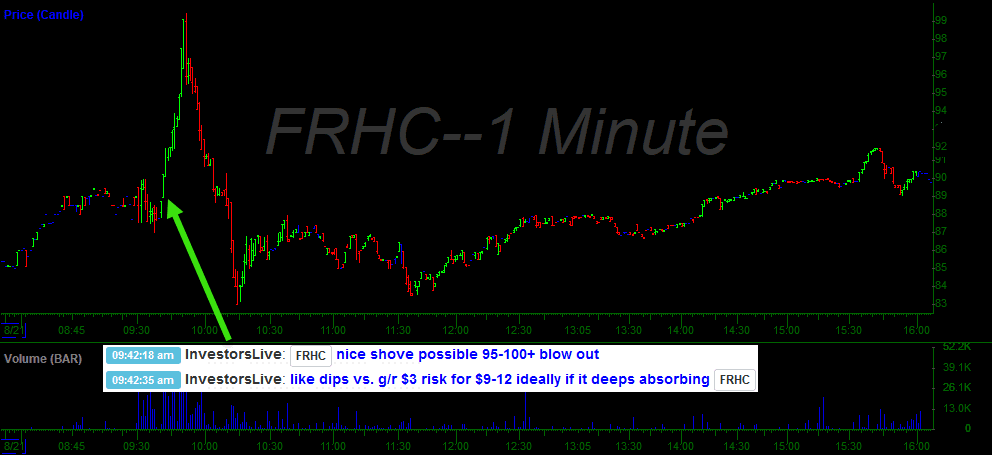 SIDU Clear Out
Pretty simple game plan. Start in short around .24 and any break above .25 that holds would void the idea.
BGLC Clear Out
Same idea as the chart above.
MULN Double Bottom
This gave a picture perfect double bottom. Any break below that .55 level would void the trade idea.
IONQ Plan
I just wanted to share this one to show how ideas are shared. You don't need to watch every tick on the chart but you can set price alerts right in the chatroom to be notified if it gets to the levels from the original plan.
Have a good weekend.