Your day trading computer is one of the most important parts of your setup. Day trading already poses enough challenges as is; the last thing you want is for your technology to hold you back.
While it's possible to trade from your iPhone or laptop, serious day trading generally requires a fast PC with multiple displays. Keep in mind, you don't need to build a $3000+ computer setup when you are first getting started. You can work with what you have an upgrade over time. For example, you can upgrade components within your existing computer without buying a new one.
Here are a few considerations:
How to Build a Trading Computer Setup
The first thing you need to focus on is your actual trading computer. This can be a PC tower or a laptop, whichever you prefer. PCs generally allow for more customization and upgrades, but laptops can have great specs as well.
Hard Drives
A computer's hard drive is where all of your data is stored. Storage is relatively cheap nowadays, so you won't need to pay to upgrade your storage. That said, you should opt for a solid state drive (SSD) as they are much faster and more efficient. For example, booting your computer with a SSD takes about 10 seconds whereas booting with a standard HDD (hard disk drive) takes about 30+ seconds.
In terms of storage, most computers will come with 500GB, which should be more than enough.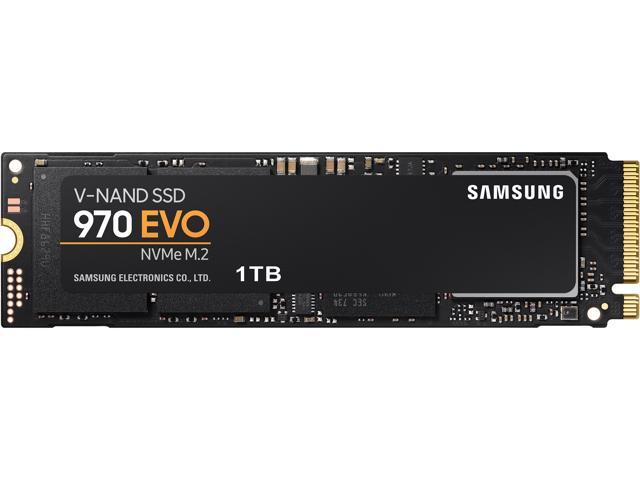 Minimum Recommended Specs: 500GB (Preferably SSD)
Nate's Setup: 1TB SSD Hard Drive
RAM (Random Access Memory)
RAM (Random Access Memory) is the component of the computer that allows you to run multiple processes efficiently. Whereas a hard-drive could be compared to "long-term memory," RAM could be compared to "short-term memory."  The average trader will be running many processes at the same time, so RAM is very important. If you want to have your trading software, chat rooms, and browser windows open, make sure to opt for higher RAM. RAM is measured in gigabytes, and  built-in RAM will generally start at 4GB, but most traders should get at least 8GB of RAM (preferably 16GB).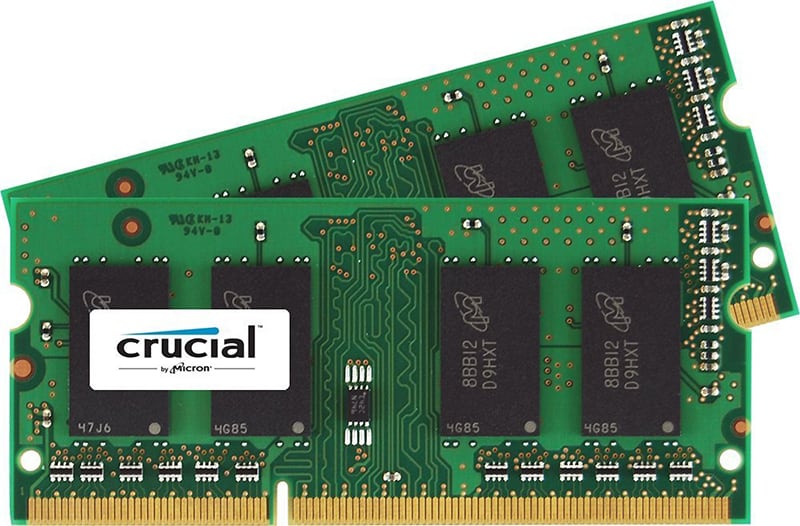 Minimum Recommended Specs: 8GB RAM
Nate's Setup: 64GB DDR4 RAM
Processors (CPU)
Processors, also known as central processing units (CPU), serve as the brain of your computer. Your computer's CPU controls all of the processes you have running. CPU is measured by it's speed in gigahertz (GHz), which will usually start at 1GHz and go up to 4GHz. You should also pay attention to the number of cores your CPU has, as that will affect how many processes can be run simultaneously.
Minimum Recommended Specs: Quad-Core 2.8GHz (Intel i5 or i7 are leading options)
Nate's Setup: AMD Ryzen 9 3950X 16-cores 3.5GHz / 4.7GHz turbo 64MB Cache
Graphic Cards
A powerful graphics card is essential for traders who plan on using multiple displays. As you could probably guess, your graphics card is responsible for processing all videos, graphics, and anything you see on your screen. More powerful graphics cards will display better graphics AND allow for higher resource usage (AKA using more screens). Look for a card with dedicated GPU of 2GB+. Think of the GPU as RAM for processing graphics.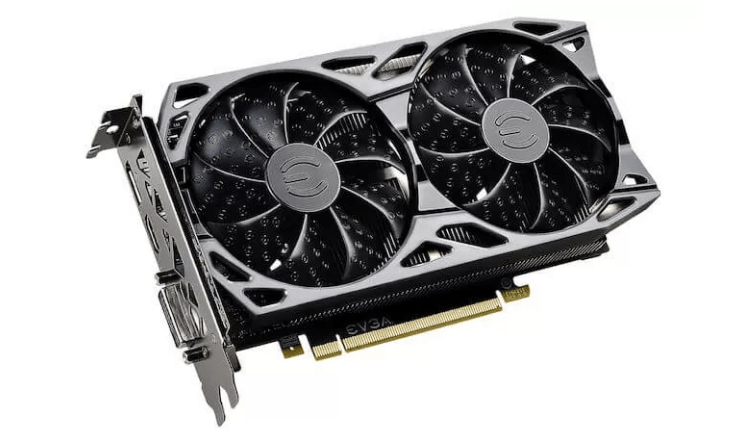 Minimum Recommended Specs: NVIDIA or AMD Graphics Card with 2GB+ Memory (4GB+ if you are using more than 2 monitors)
Nate's Setup: 2 X NVIDIA GTX 1660 6GB Graphics Cards
Nate's Trading Setups
Day Trading Computer Monitors
Once you have your trading computer set up, you'll want to focus on your computer monitors (also referred to as "displays.") If you are just getting started, you can get monitors for a decent price on Amazon. Make sure the monitor is compatible with your PC so you don't need to buy an adapter.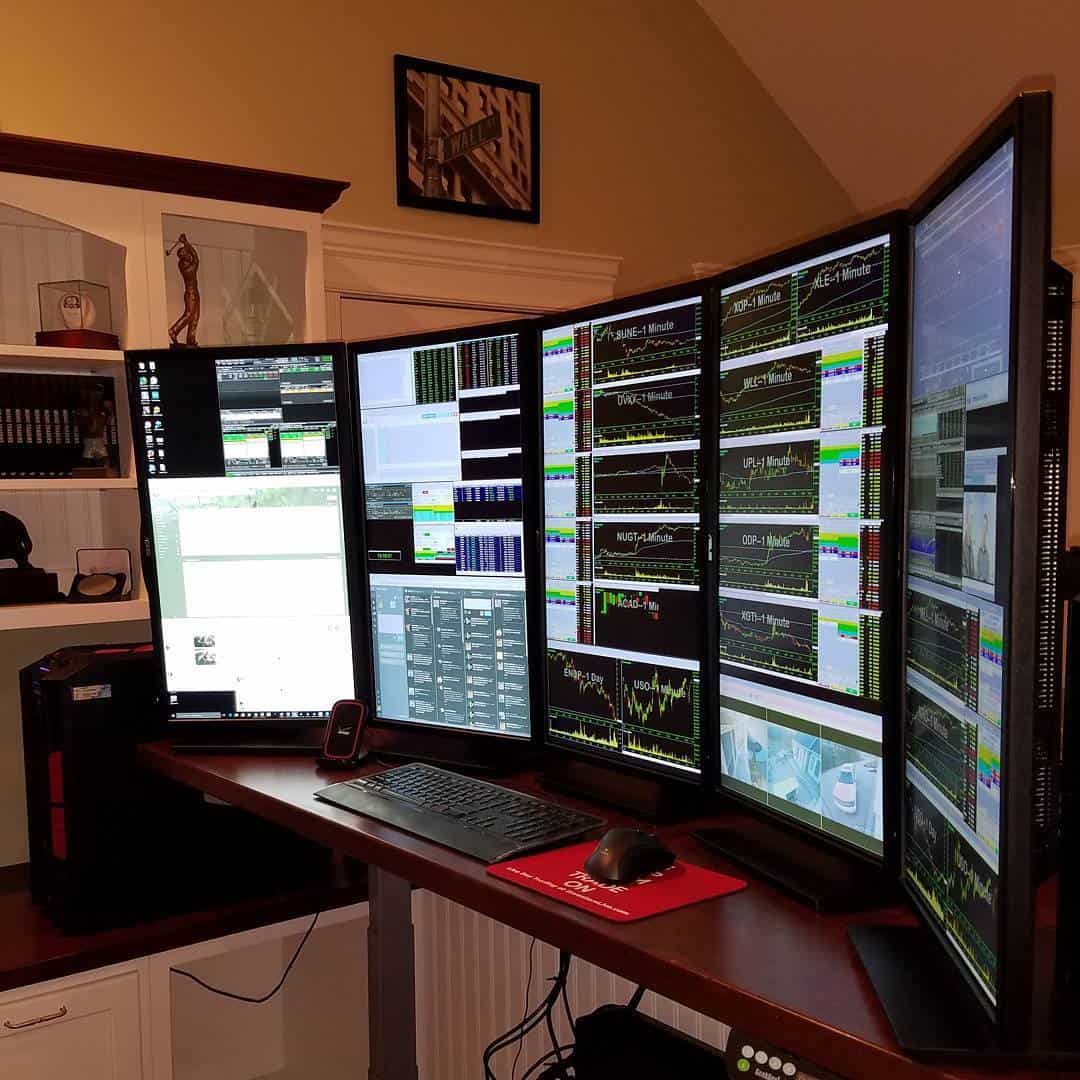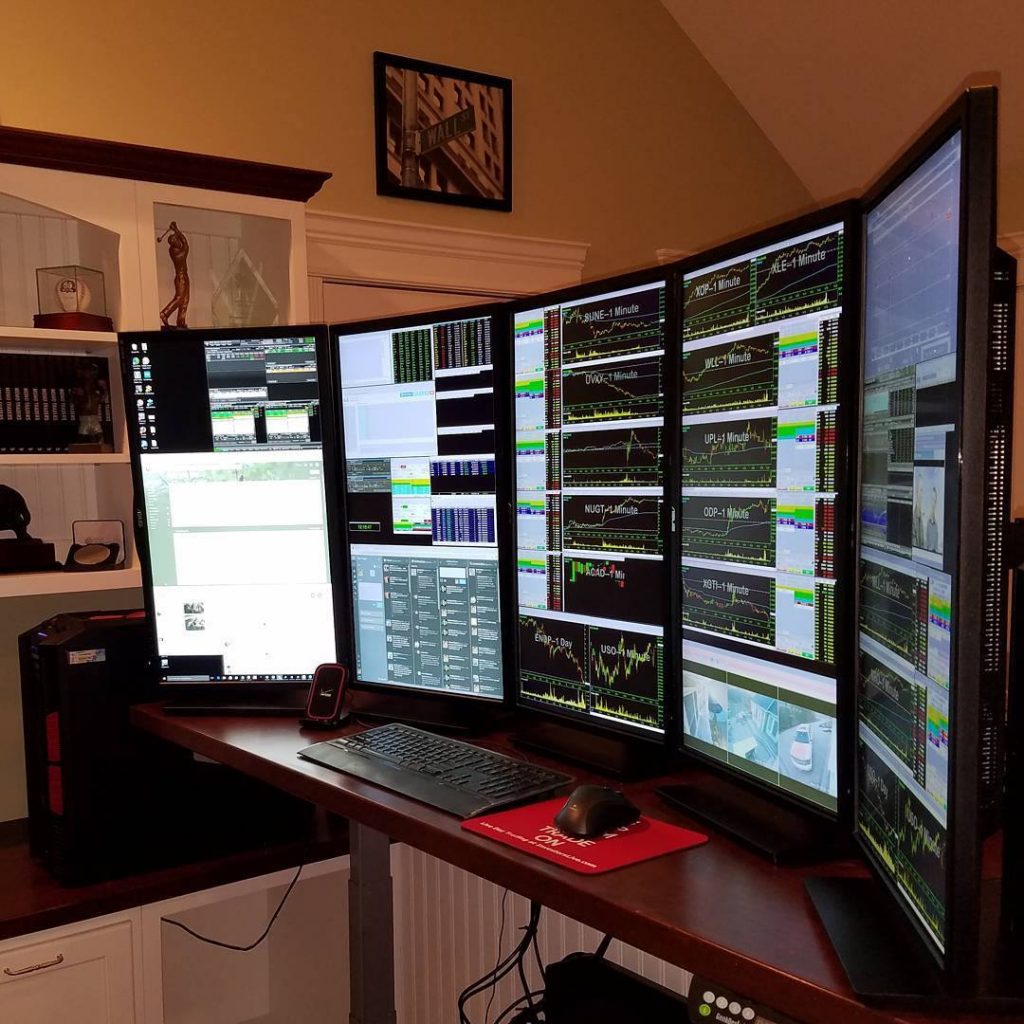 How Many Monitors Do You Need?
There is no golden answer to this question. Some traders are comfortable trading on one monitor while others prefer having 8+. Don't get additional monitors for the sake of it. Think about what you need the monitors for and continue to upgrade over time. For example, if you can fit 4 charts on each monitor and you like to watch 8 charts during trading hours, get 2 monitors. If at one point you decide you want to watch 12 charts, you can always add a third. More monitors means more things to focus on, and that's not always a good thing.
Looking for inspiration? Check out these trading desks.
What Resolution Should I Choose? (1080p vs. 2556×1440 vs. 4k)
A monitor's resolution refers to how many pixels are displayed on the screen. Additional pixels add higher levels of clarity and allow you to fit more windows on a single screen.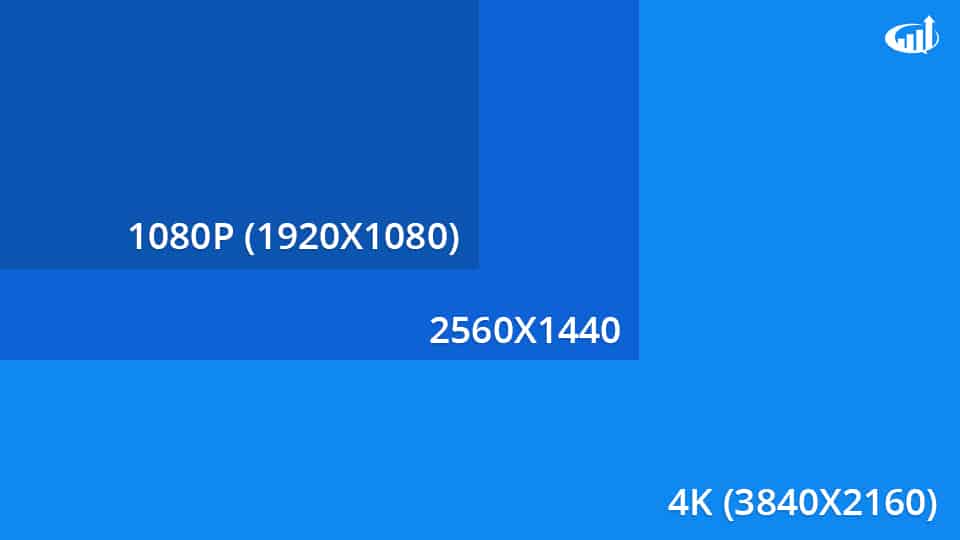 Resolution can often come down to preference. If you prefer your content to be zoomed in, you may choose 1080P, whereas if you prefer to fit more windows on a screen, you may prefer a 4K monitor.
Choose a minimum of 1080P (1920×1080) when buying a monitor. If you have extra budget, you may consider exploring higher resolutions like 2556×1440 or 4K (3480×2160).
Minimum Recommended Specs: 1080P
Nate's Setup: 5 ASUS 28″ 4K Monitors
What Size Monitors Should I Choose?
This question comes down to a) preference and b) desk real estate. What do you have room for and how do you want your setup to look? For example, you could get similar screen real estate by choosing either 3 27-inch screens or 2 32-inch screens.
Don't overthink this one. Focus on what you have room for and how you want the setup to look.
Additional Considerations
Mounting Monitors
Chances are, if you are getting more than 2 or 3 external monitors, you will need to mount them. Mounting monitors can also save you a You have a few options:
Desk Mounts – Desk mounts can be used to mount 1-3 monitors. These mounts are clamped directly to your desk (which is helpful if you have a sit/stand desk).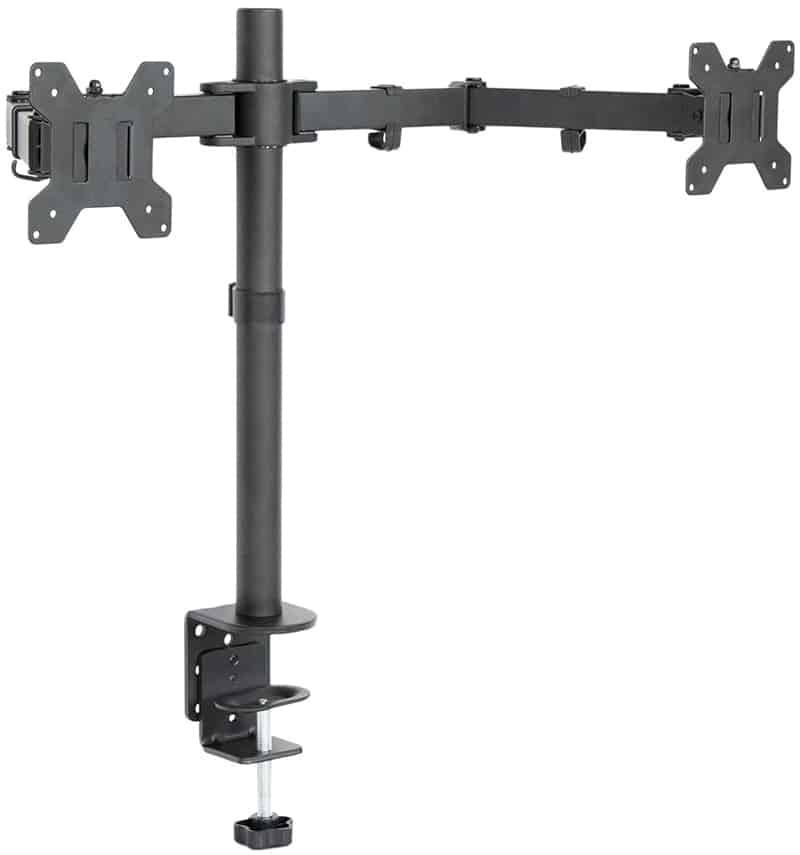 Wall Mounts – Wall mounts can be used to mount your monitors directly to the wall (Similar to TVs). This is generally one of the least flexible options but may be suitable for a couple of monitors.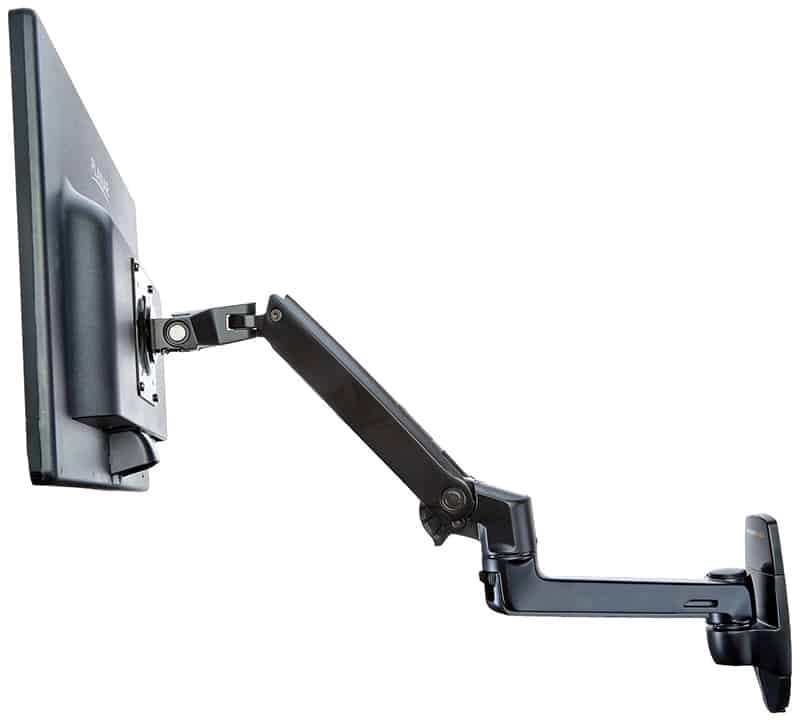 Monitor Stands – Monitor stands are similar to desk mounts, except they sit on your desk instead of clamping to the side of it. You can usually mount up to 3 monitors on one stand.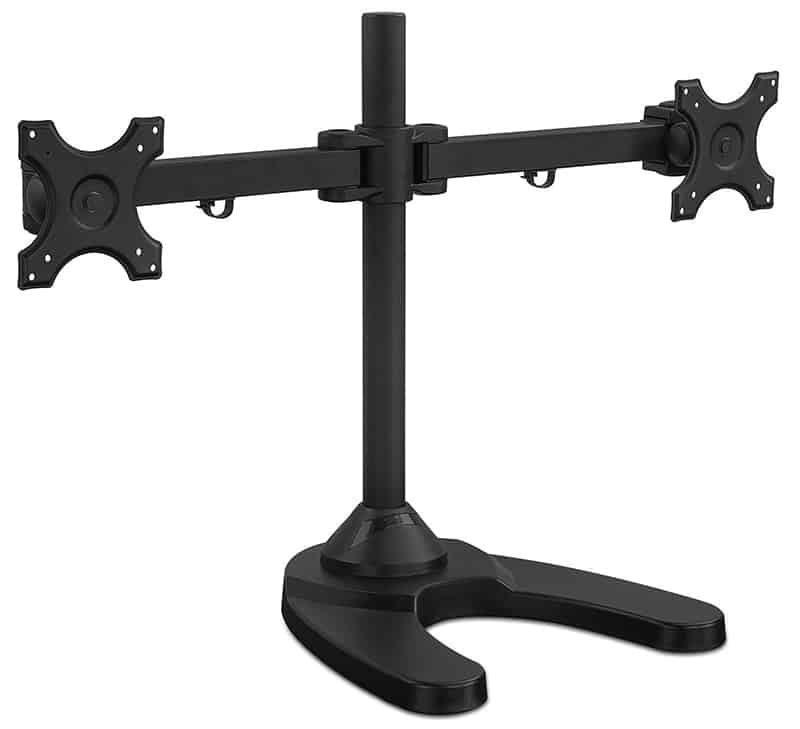 How to Build a Mobile Trading Setup
For most day traders, a simple mobile trading setup will do. Chances are, if you are away from your desktop, you won't be trading too actively. A mobile phone or basic laptop will suffice in most situations. That said, if you travel frequently or just want to upgrade your mobile setup, here are some considerations.
Trading Laptops
Your trading laptop is the most important part of your setup. It needs to be able to run smoothly and support any mobile monitors you may have. Getting higher quality specs on a laptop can be more expensive than building a new desktop. If you already have a decent laptop, consider using that or upgrading certain components (vs. buying a new laptop).
Minimum Recommended Specs:
128GB Hard Drive (Preferably SSD)
Intel i5 Processor (Dual-core minimum)
4GB RAM (Preferably 8GB)
Powerful Graphics card with 2GB+ Memory
Nate's Setup (Asus Zenbook Pro):
512GB Solid State Drive
Intel i7 Processor
16GB RAM
NVIDIA GeForce GTX 960M Graphics Card w/4GB Memory
Mobile USB Monitors
If you build a great day trading computer at home, it can be difficult to trade on the road when you are limited to your laptop and/or smartphone. This is where USB monitors come in handy. USB monitors plug directly into your laptop and can be used as additional monitors when you are on the road.
Nate's Setup: ASUS HD USB Monitors
Mobile Monitor Stands
If you are using one or more mobile monitors, it can be helpful to put them on a stand (as shown in the 2 pics above). There are a few different options for mobile monitor mounting.
Nate's Setup: Elevate Stand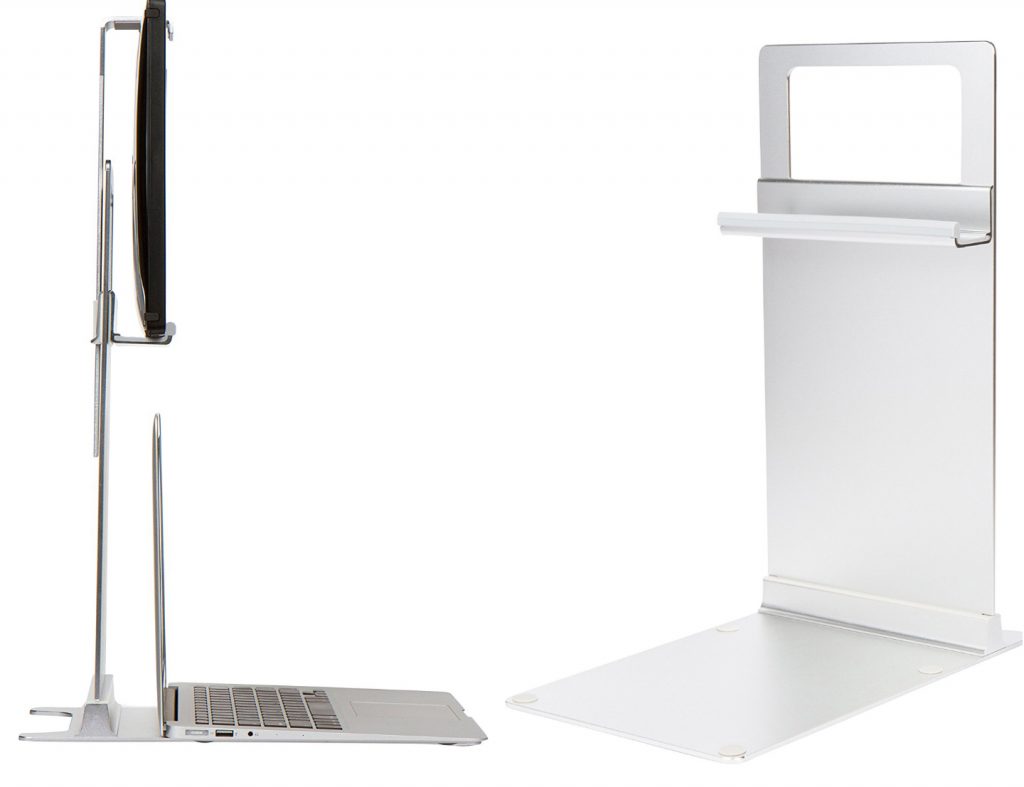 Power Bank
A power bank can be a lifesaver when you're trading on the go. These devices can charge your phone a few times over so you never have to worry about finding a place to plug in.
Nate's Setup: Anker PowerCore Portable Charger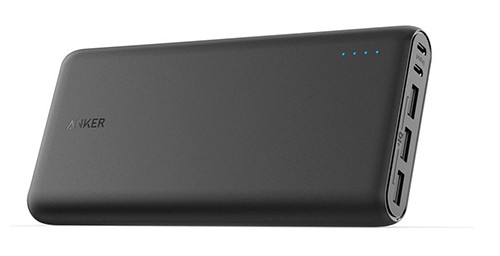 Trading Computers Video Guide
Share Your Setup
How does your desktop or mobile setup look? Any life-changing devices you'd recommend? Feel free to share in the comments below!