This week was quite the week in chat !!
Over $20,000 profits alone on Genetic Technologies Limited (GENE) !!

We had a major float rotation play on Genetic Technologies Limited (GENE) which provided numerous long and short trades through the week.
Typically I'm great at warning traders to stay away from these crowded trades on the short side on names like Digital Ally Inc. (DGLY), Lakeland Industries Inc. (LAKE) and Alpha Pro Tech Ltd. (APT) where had traders stayed short they'd likely blow up. This has always been a big learning curve area for traders including myself.
Everyone asking me what "crowded trade" means - all these people are doing one thing and it's not working go opposite pic.twitter.com/4AU8L1677D

— Nathan Michaud (@InvestorsLive) January 22, 2015
Many years ago I took a sizable loss on Real Goods Solar, Inc. (RSOL) since I decided to trade what I thought should happen and had disbelief it could go any higher and really learned the hard way. I've done many videos explaining it (as linked above) to best share what I've learned along the way.
Point of discussing all of this is as I continually excel as a trader that doesn't always mean short !! I road this thing up and provided commentary the night before talking about how crowded it was and why I felt shorts were in a bind - I'd suggest taking a closer look below!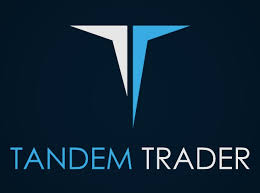 These are all things I cover in Tandem Trader - contact us if you'd like any bundle deals through live chat on the bottom right or through the free tour of the website!
For more information on float rotation check out Tandem Trader or: