Things are picking up speed again. It is really important to set your price alerts so you don't get lost looking at chart after chart and end up missing your A+ setups. Make sure you are signed up for the Sunday scan for Nate's big announcement in a few days.
Blog sale this week is a quarterly IU membership. http://investorsunderground.com/s/tbKOI/
FWBI Key Level
Finding these key levels were a huge help all week. Start in with a starter size and don't add until the key level breaks confirming your idea.
ICCT Short
Nate had been watching this all morning and waiting for the backside to start in short. Finally got the confirmation on the 2nd attempt at high of day that failed.
AREB Team Work
This what it is all about. Sharing ideas and giving info that could add to the general idea.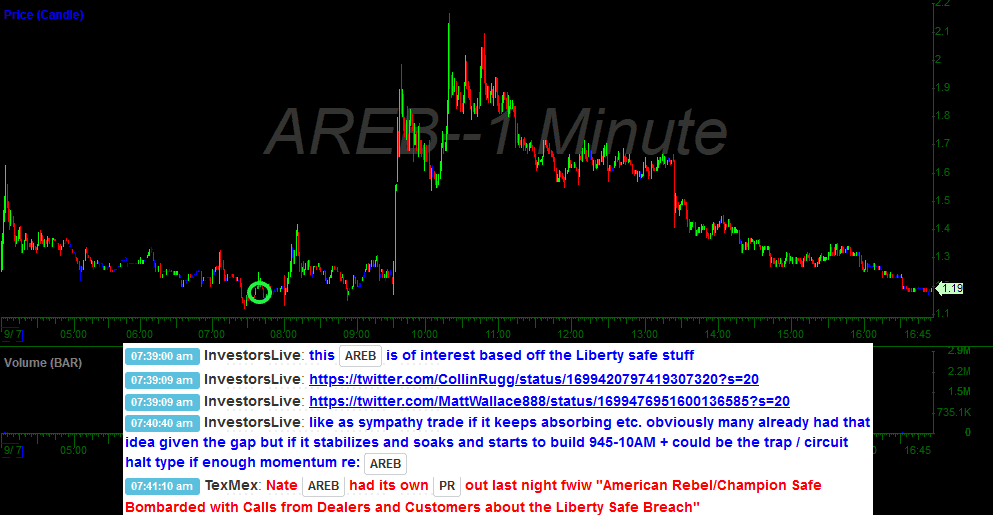 ZVSA Sentiment Shift
When you are able to find the levels that turns buyers into sellers it makes finding your entries pretty simple.
Have a great weekend.