Kind of an odd week. A lot of setups on the long side and missed chances to get long if you came in with a strong bias.
If you are new to the site, here is a walk through showing how it all works. https://investorsunderground.com/s/PXvWe
RVPH Long
It started to base nicely in a pretty tight channel.
SPRC News
We have some amazing moderators when it comes to posting news but regular members post as well to help other traders.
ALDX Risk/Reward
Maybe a dime in risk for almost a dollar in reward.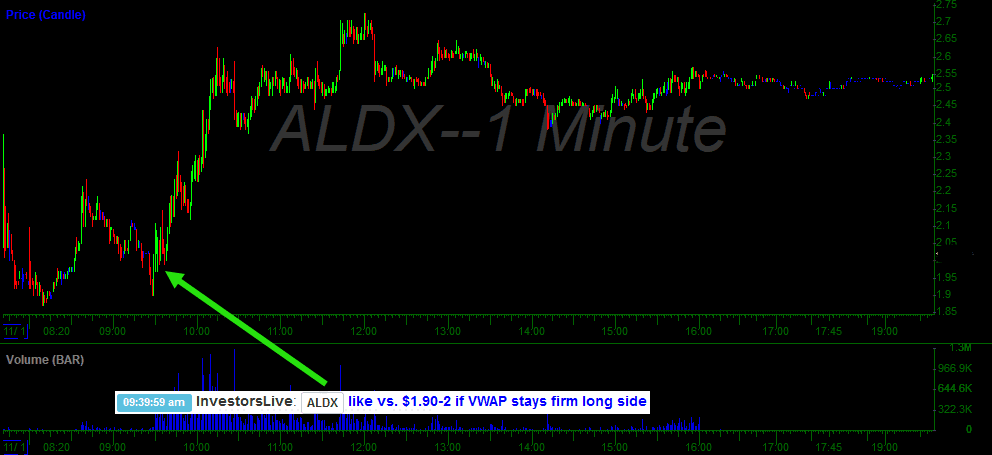 OTLK Team Work
It always amazes me how fast the information can be digested and turned into actionable ideas.
AFRM Exhaustion
This was one of the ones that you wish you had started in long while you were waiting for it to peak out.
Have a good weekend.