This week was full of big run ups in the morning and then most of them faded off the rest of the day. You will see a few of the charts look almost identical.
Sale this week is a quarterly IU membership. http://investorsunderground.com/s/tbKOI/
BTAI Exhaustion
This exhausted out right where it had in the past and gave a nice fade after.
PXMD Exhaustion
Pretty much the same exact setup as the chart above.
LIFW Exhaustion
How about 3 in a row.
TNON Scan Plan
This ended up playing out perfectly.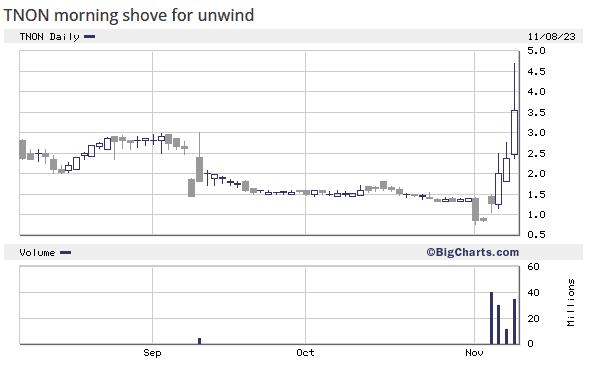 MOTS News
Amp brought the news to the chat and it gave a nice little ramp and then faded back to where it started.
Have a good weekend.