It was a short but exciting week. A little bit harder on the short side this week as the market was up constantly. I am not doing the blog next week as I will be on vacation.
Here is a walk through showing how the IU community works. https://investorsunderground.com/s/PXvWe
ACON Exhaustion
Nate shared the key level of $1.45 to let this exhaust out and where to start in short.
AI Fade
When moderators are all seeing the same things it usually means good things to come.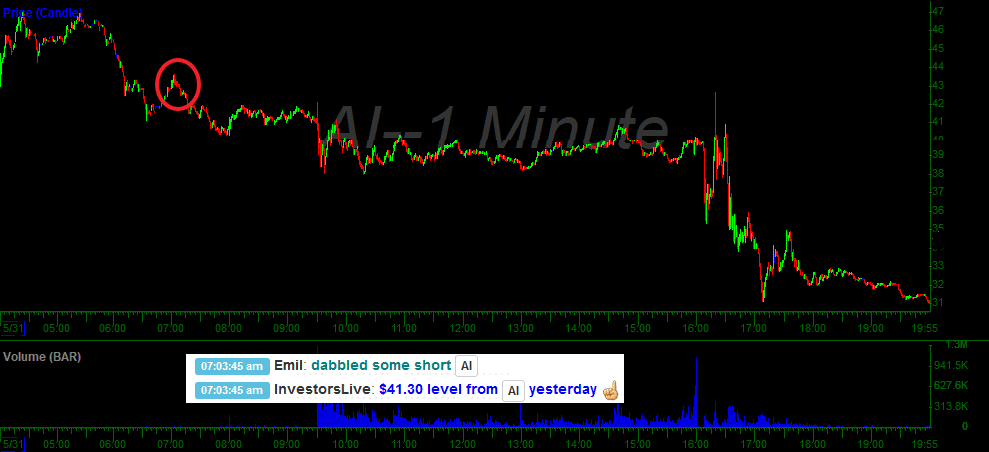 AAP Bounce
These key levels have worked so well the last few months.

FRZA Tweet
Crazy how a single tweet from a company can have such a quick effect.
Have a great weekend.