These weeks are just flying by. This is another one of those times where it is usually best to sit on your hands for the first 10-15 minutes after the open and let the setup build and can clearly define a risk level instead of trying to force things right at the bell.
Blog sale this week is an annual IU membership plus I added 2 bonus months. http://investorsunderground.com/s/Zp2Cz/
NNOX Failed Follow Through
These setups were all over the place this week.
PHIO Exhasution
This had news early to run it up but once the headline buyers stop, there is only one direction for it to go.
IMMP News
This was a nice one because it was a nice slow and steady move.
PLTR Key Level
Knowing that this could break out as long as it held above $10.30 made this a stress free trade.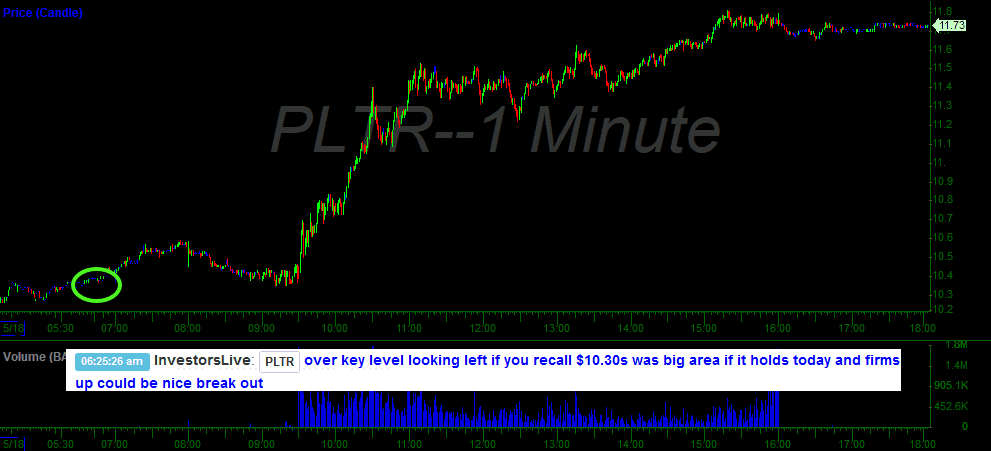 LSDI Exhaustion
Every pop was followed by a larger fade. Once it got a decent pop it hit the exhaustion point again.
Have a good weekend.