I guess this is the new normal. Things run for a day or two and then fade back only to repeat the process all over again. There is so much opportunity right now that anything that is taking your mental capital needs to be trashed so you can focus on the names that are actionable. This is possibly the best time ever to be trading and an unbelievable time to learn to trade. If you are on the fence about getting started reach out and we can setup a time to chat. [email protected]
VRTX Swing
We are mostly known for our day trading but we also swing names from time to time. Nate started into this trade on Friday of last week and didn't end up covering completely until Tuesday.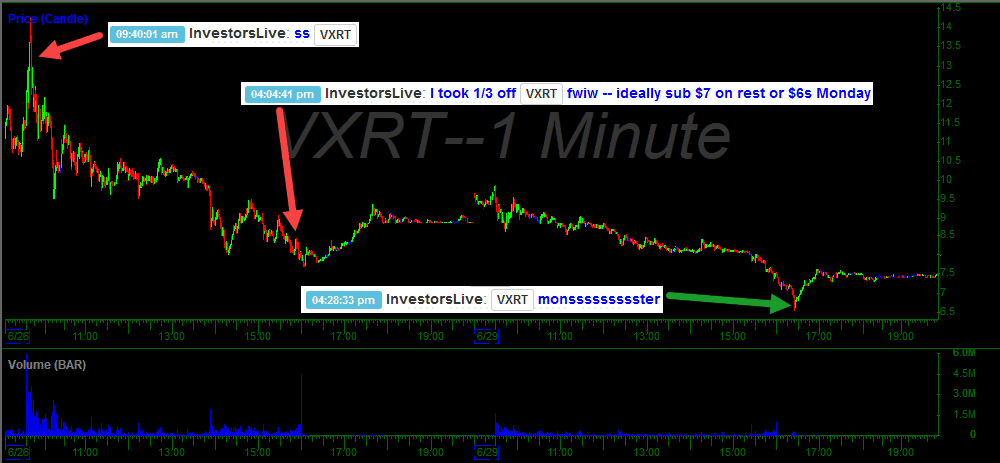 OPTN News
Normally these wire news plays take off immediately but this one needed a few minutes to be seen. This gave plenty of time to start into the trade with a few dips to add in size.
YRCW Fade
Just a classic example of the trades that are called out daily at IU. Shorting the pops to build the position for the eventual fade.
MYOS Fade
Very similar to the trade above. Reacting to pops and building into the trade. It seems like this trade setup happens about 20 times every morning. Having a game plan and waiting for your entries are key.
Have a great 4th of July weekend!