Happy New Year! I wanted to share some thoughts that Nate wrote on his New Years day scan. A look back at the year and what he wants to do to improve himself this year.
NIO ABCD Pattern
One of the questions I get frequently if the patterns covered in the DVDs still work. Absolutely they do and we trade them everyday. If you are unfamiliar with this setup I would watch our 8 beginners videos on the website.
SES After-hours rip
Shortly after the close on Tuesday, @Investorslive saw SES ripping and @TraderTexMex posted the reason before the PR was released.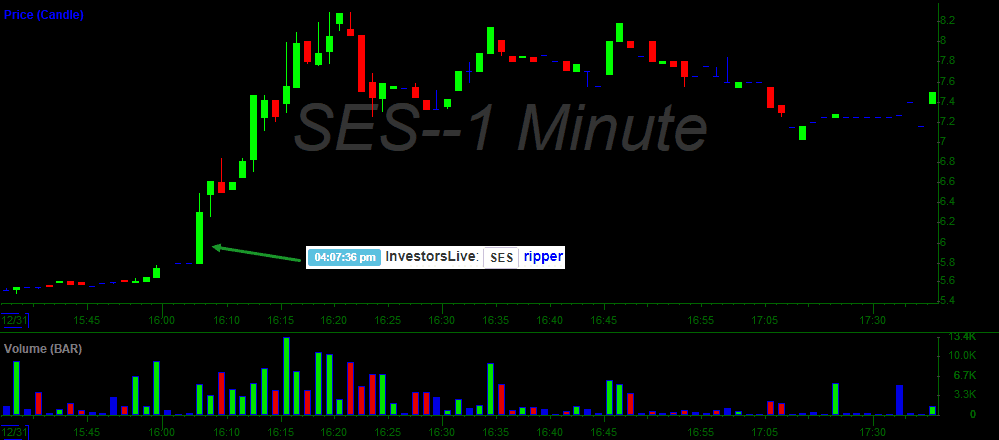 Forgive the time stamp as I am on the west coast.
FCEL Reality setting in
FCEL has been a great trading vehicle this week. Everyone knew that it had to come back to reality at some point. Normally when everyone is one sided on a trade it goes the opposite way but Thursday gave a great short with a lot of members able to take advantage of it.
LPTX Scoop buy
On Friday, @TraderTexMex was all over the dip on LPTX. Having members and moderators that are able to sift through the info and know the ins and outs of different deals is invaluable. If you were able to take advantage of one or two of these trades a day, how much different would 2020 be for you?
Reach out if you have any questions or if you are thinking about joining the IU community. [email protected]