This week was a gift headed to Christmas. A lot of traders were using smaller size to avoid any headaches for the Holidays and the long weekend. Nobody likes a crabby dad or uncle at the dinner table. Next week should be similar and then we are back to full strength for the New Year.
If you are new to our community, here is a walk through showing how it all works. https://investorsunderground.com/s/PXvWe
VKTX Team Work
I just wanted to post this one to show how ideas are shared and how different members help each other to be the best traders we can.
ICCM Plan
Nate laid out his idea to short this again. He starts in and waits to see if the key level soaks or drops below it.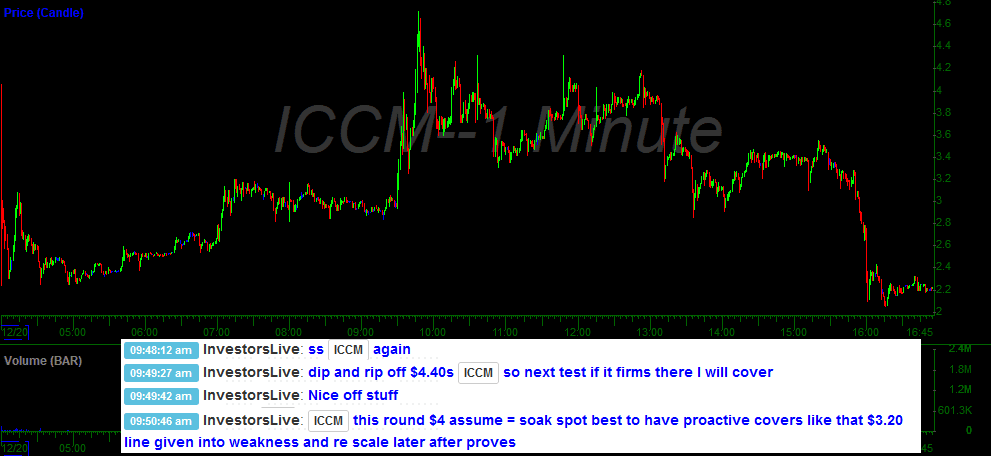 SINT News
TexMex brought the news to the room of a new contract. It took several minutes for retail to catch on.
XPON After Hours
Nate doesn't normally do a lot of trading AHs but when you see something you like you have to jump on it.
It keeps giving me an error on posting the Friday broadcast so I will just leave it out this week.

Merry Christmas.