This week was pretty similar to last week. Things moving a bit slower but still some great opportunities to make some great trades. It is a great time to learn to trade so if you are interested, reach out to me. [email protected]
RKT Reactive Trade
Having orders ready to go is key right now. Nate was able to jump in long on the washout and sold half a few minutes later. He ended up keeping the other half overnight for the gap up.
UONE Pre-Market
PM has given some great trades in the past few months. Nate started in long early and ran out of shares to sell 20 minutes later.
CRM Short
While this isn't the most impressive chart, I just wanted to show the knowledge and experience shared everyday in the chat.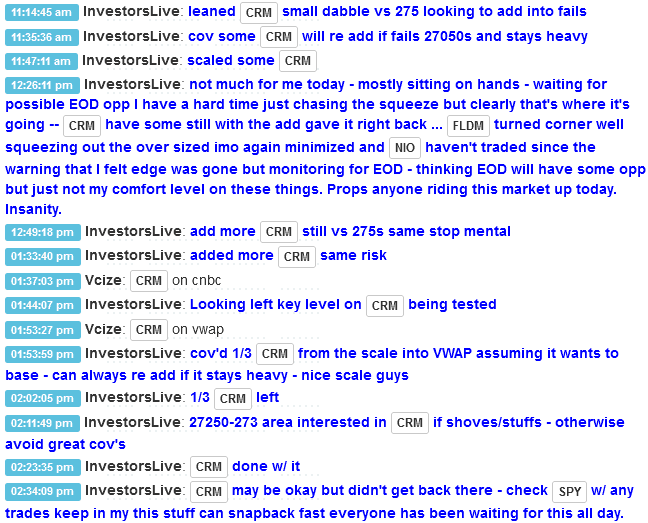 NIO News
Not much to say but TexMex with the news on NIO offering.
XPEV Failed Follow Through
Weekly edition of FFT trade.
Have a great weekend.