Can we keep these market conditions forever? I sure hope so. There is just so much opportunity right now it is insane. As I have said in the past this is also a great time to learn as moves that might have taken hours to work out are now taking minutes.
INO All Day Fade
Monday started on with Nate sharing his plan for INO during the morning call. He was ready to get short on any ramp up and then let it fade.
MRNA Scan Plan
This ended up being a great trading vehicle all week. Nate shared his scan on Monday night for Tuesday. Pretty much followed it to the letter.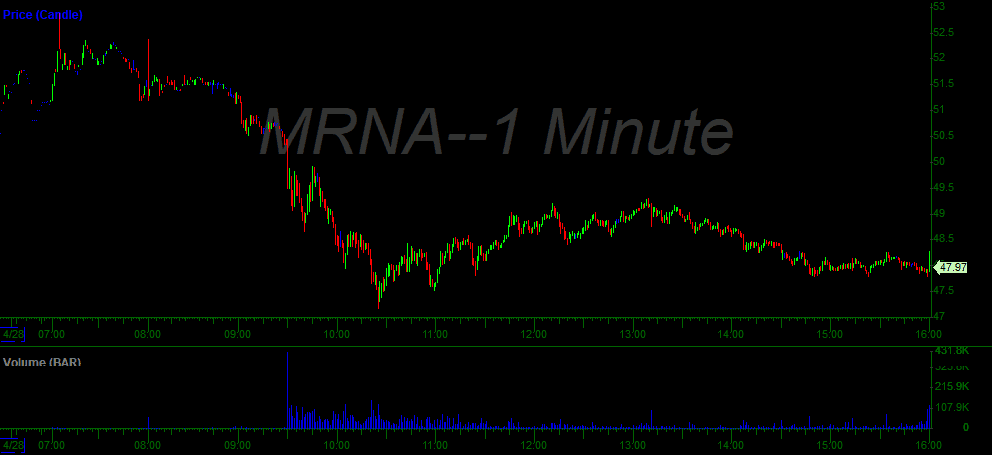 HTZ Possible BK
Stapes brought us the news that Hertz was preparing to possibly file BK.
UAVS Conference Call
All morning Thursday Nate was reminding members that UAVS had a CC at 11am and if they didn't have anything groundbreaking to say it would tank the stock.
FLDM New Test
This is pretty significant in the battle with Covid. A headline like this means it is going to fly. Having the best news guys also is a HUGE advantage.
Have a great weekend and reach out to me if you are thinking about coming on board with us. [email protected]