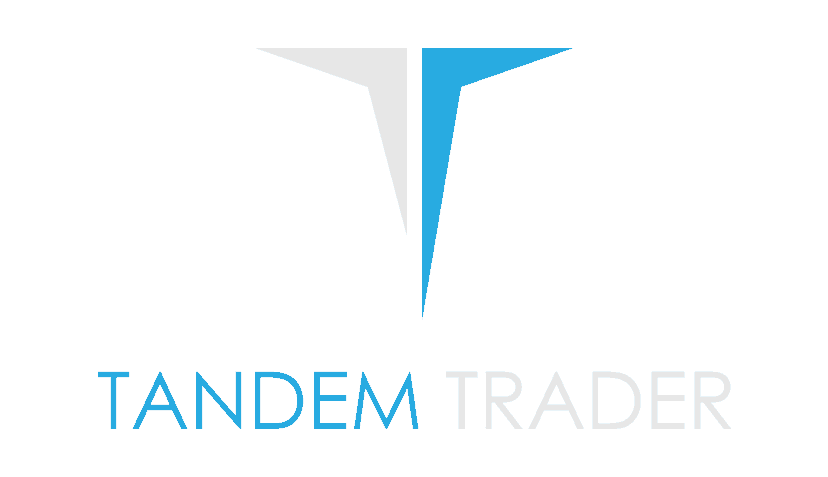 The Ultimate

Day Trading Course

Tandem Trader is a comprehensive guide to developing CONSISTENTLY profitable trading habits. This DVD is packed with over 14 hours of LIVE trading action, level 2 analyses, high probability chart patterns, and much more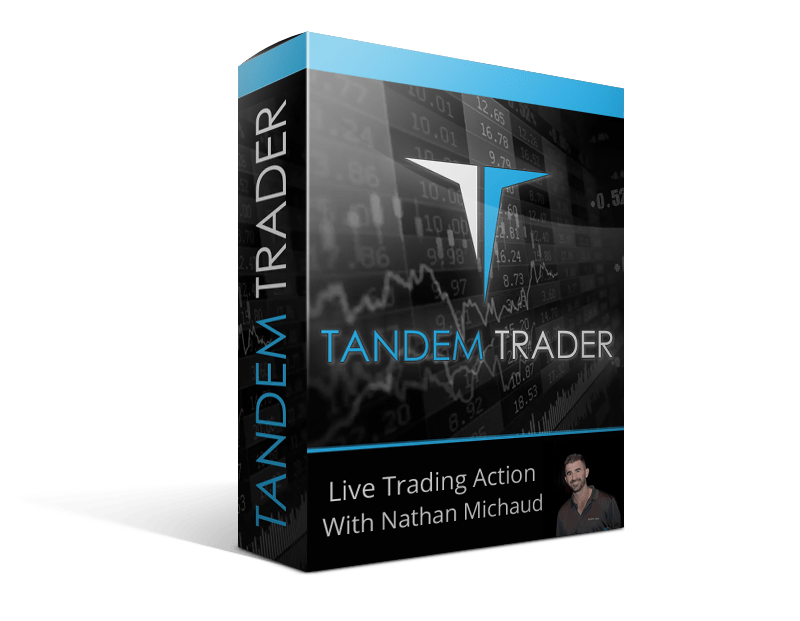 TANDEM TRADER
The most comprehensive trading course on the market
Tick-By-Tick Commentary on REAL Trades
Consistently Profitable Day Trading Setups
TICK BY TICK ACTION
12+ Hours of Content
Tandem Trader strays from the typical education model that focuses on hindsight analysis, complicated theories, and strategies that rarely work in practice. Instead, you get to experience live trading action TICK-BY-TICK from a veteran trader with over 10 years of market experience.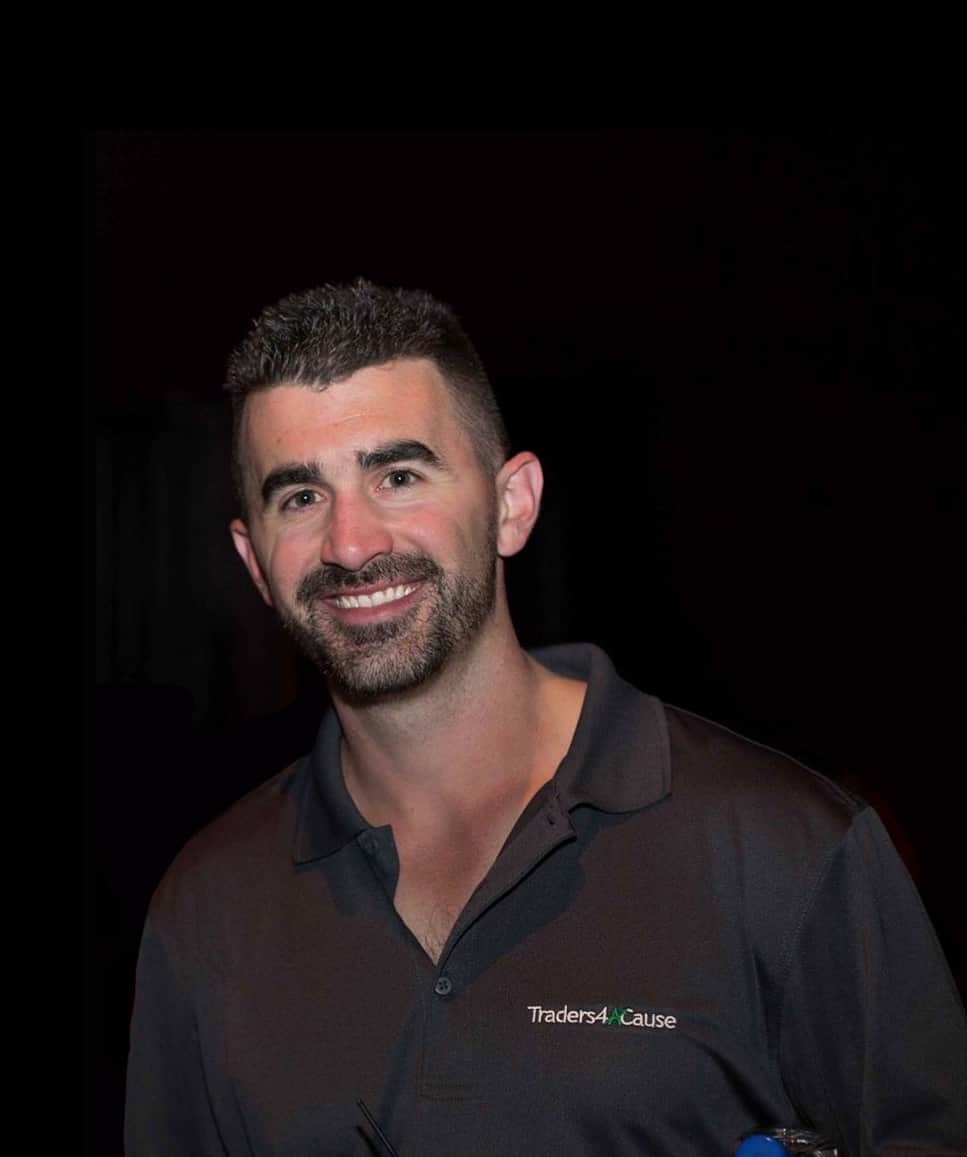 DETAILED CHART ANALYSES
Learn the Setup and See it In Action
Learning about a strategy is one thing – seeing that strategy implemented LIVE provides the CLARITY you need to start taking action.
CONQUER THE MARKETS CHAPTER BY CHAPTER
Chapter 1:

 Charting the Course

Learn about the steps Nate took to become a consistently profitable trader and discover how to make the most of the content in the upcoming chapters.
Chapter 2:

 Trading Concepts

Understand the foundations of our consistently profitable trading strategies, including basic philosophies and priceless trading rules.
Chapter 3:

 NASDAQ Longs

Start diving into the live action! We'll show you the top chart patterns for mastering long (buy low, sell high) trades, including real trade examples explained tick-by-tick!
Chapter 4:

 Parabolic Shorts

When a stock's price skyrockets in a short period of time, it can be nerve-racking to initiate a long position. Did you know you can make money when the stock inevitably drops in price? In this chapter, we discuss parabolic short setups, how to spot them, and the perfect time to take a short position.
Chapter 5:

 Shorts and Faders

Parabolic shorts provide great trading opportunities, but you don't need to wait for a stock to skyrocket before initiating a short position. In this chapter, we discuss more common short opportunities such as late day fades.
Chapter 6:

 OTC Trading

Trading penny stocks can be a dangerous game. Learn the ins and outs of navigating the OTC markets with live recordings of actual trades.
Chapter 7:

 Level 2 Analysis & Float Rotation

Level 2 screens provide an additional layer of insight into the supply & demand of the markets. Used alongside charts, Level 2 screens can be a beneficial trading tool. This chapter explains how to read Level 2 screens effectively. We also introduce the concept of float rotation and how it leads to massive stock breakouts.
Chapter 8:

 How to Scan for Stocks

Finding the right stocks to trade is one of the biggest parts of day trading. Investors Underground is renowned for the top-quality watch lists we provide for our members. In this chapter, we explain how we create those scans so you can make your own or take advantage of ours.
Chapter 9:

 Tools of the Trade

Day traders rely heavily on the use of digital tools such as charting softwares and brokers. Choosing the right tools is critical to your success as a day trader. In this chapter, we show you what to look for when choosing brokers and charting platforms.
Chapter 10:

 Trader Interviews

Get in the minds of successful day traders who have made a career with their ability to read the markets. Learn about how they got introduced to trading, mistakes they made along the way, and the strategies they are still using to this day.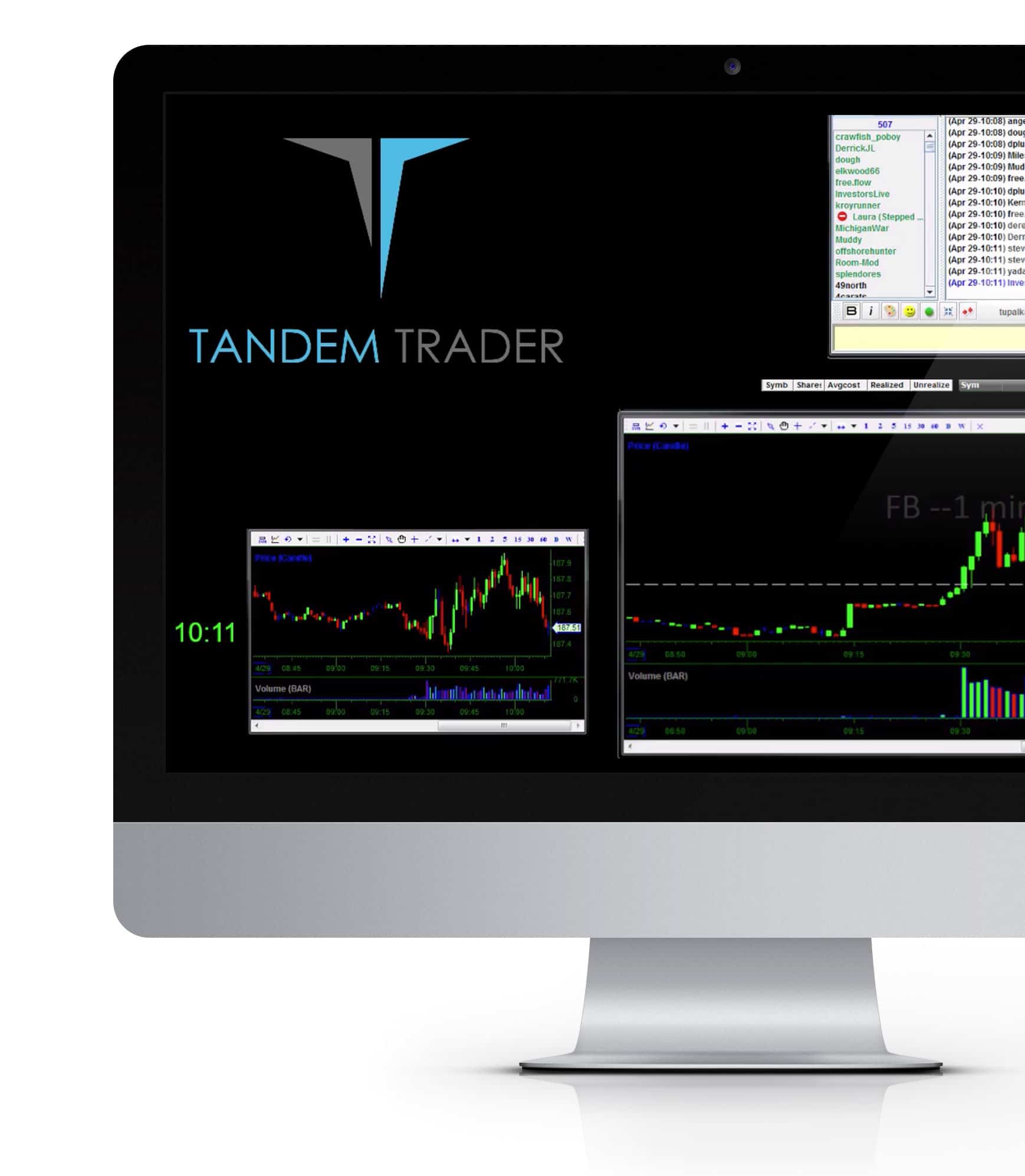 Chapter Preview: The ABCD Pattern Explained
Watch Trades Play Out 
In Real-Time
Understand a trade from entry to exit with real-time trade examples. Nate's trade analysis commentary deconstructs the mechanics of successful long trades, short trades, intraday moves, swing trades, and so much more.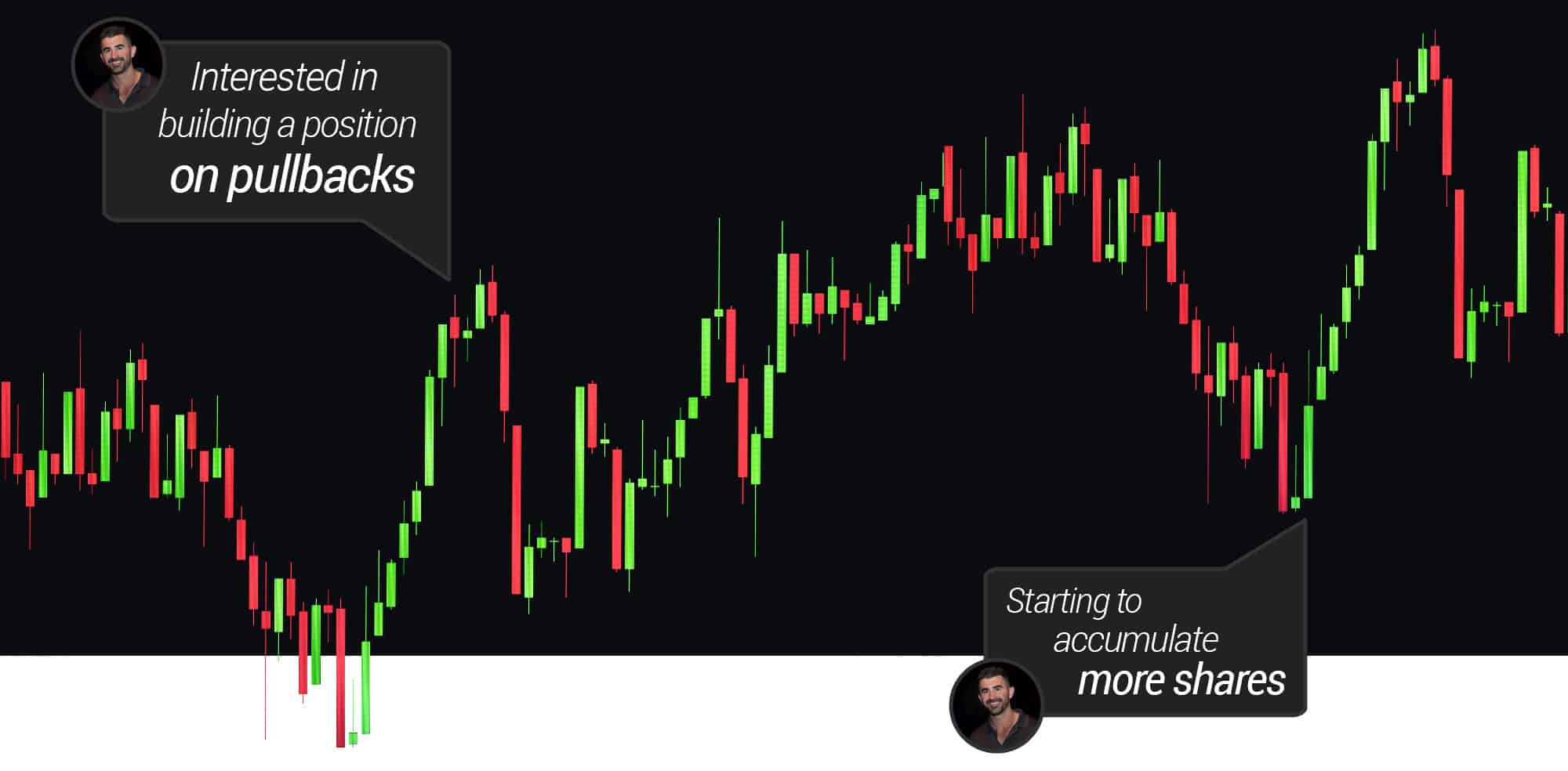 Raving Reviews

 From Real Customers

We could talk all day about how Tandem Trader is a game-changing education course, but we prefer to let our customers do the talking.
if u r new to trading, reach out BEFORE you've lost your money. It makes things so much easier.
@
IU_Chat
truly has a fantastic community…
100% convinced I'm learning from the best
@
InvestorsLive
. Not half way through
@
TandemTrader
and asking why I waited so long to get it.
More DVD's need to be recorded like
@
TandemTrader
… This is how people get the most out of the teachings, by having it done in REAL TIME!
"This is easily one of the best trading courses on the market. There really isn't anything like Tandem Trader."
"THE ONLY TRADING COURSE YOU'LL EVER NEED"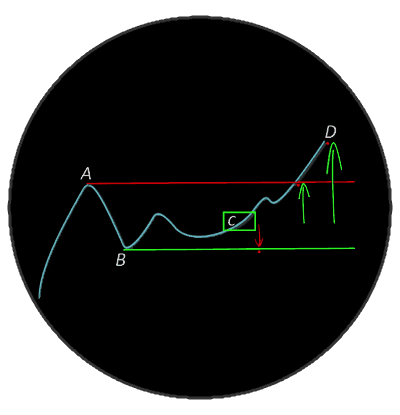 Learn Trading Theory
Learn basic trading concepts and chart patterns that will convert to actionable market strategies.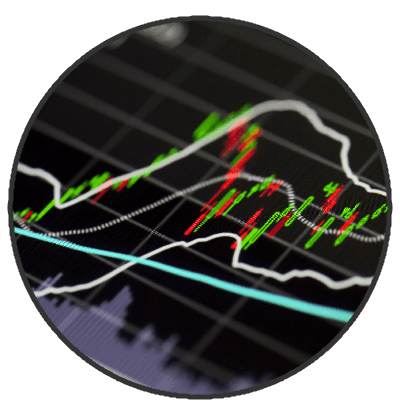 Watch Live Trade Examples
Take a seat behind the trading desk of a career day-trader and watch his every move.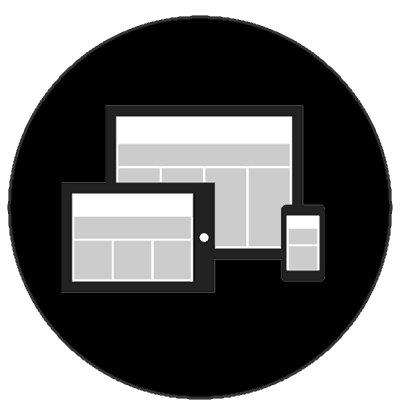 Stream on Any Device
Watch Tandem Trader at home or on-the-go. You will get instant streaming access upon purchase.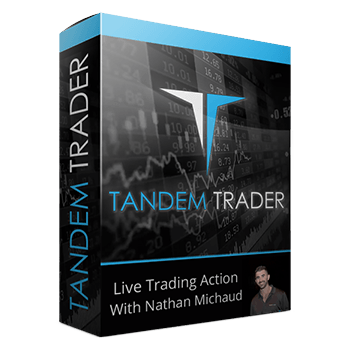 $1497
(Instant Streaming Access)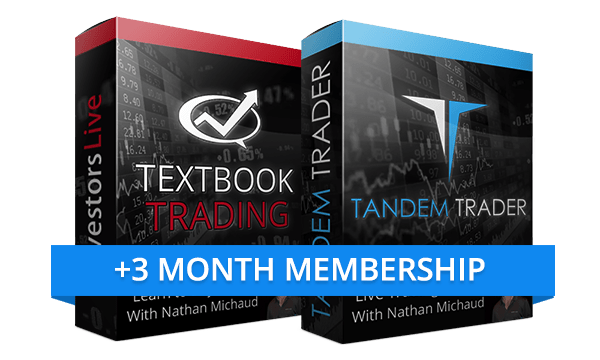 Textbook Trading DVD Course
3-Month IU Elite Subscription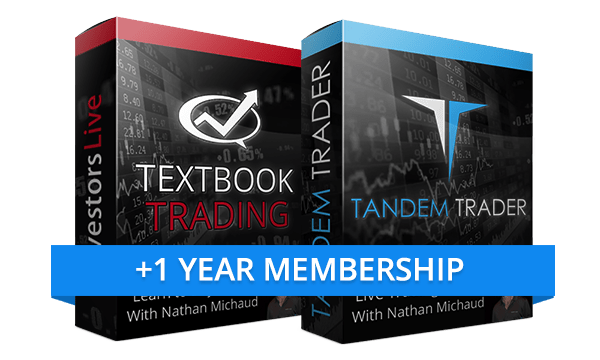 Textbook Trading DVD Course
1-Year IU Elite Subscription