Small Caps are back! It seems like if it was under $5 it had some kind of crazy run this week. There was a ton of life changing opportunities this week. I am running a sale just for the blog readers. Textbook trading DVD, Tandem Trading and an Annual IU membership for $2197. I am tossing in 2 bonus months as well as the Trade on the Fly swing trading course. https://investorsunderground.com/s/ufqkc
WKHS Key Levels
Most of our new members get started with us with little or no trading experience. Learning to trade is the key vs. waiting for the next buy/sell alert. Nate takes his time everyday to show key levels on the charts by looking left. The more and more you are exposed to seeing those levels, you are able to find them on any ticker.
Same stock different day
WKHS on deck again. Now Nate is using the key levels from Monday for our trades on Tuesday.
ZM Levels
Sharing the key levels again but this time on ZM. Learn to find these levels everyday in the IU chat.
TATT News
Not only will you learn to read charts and find key levels but you will also have access to the fastest news headlines out there.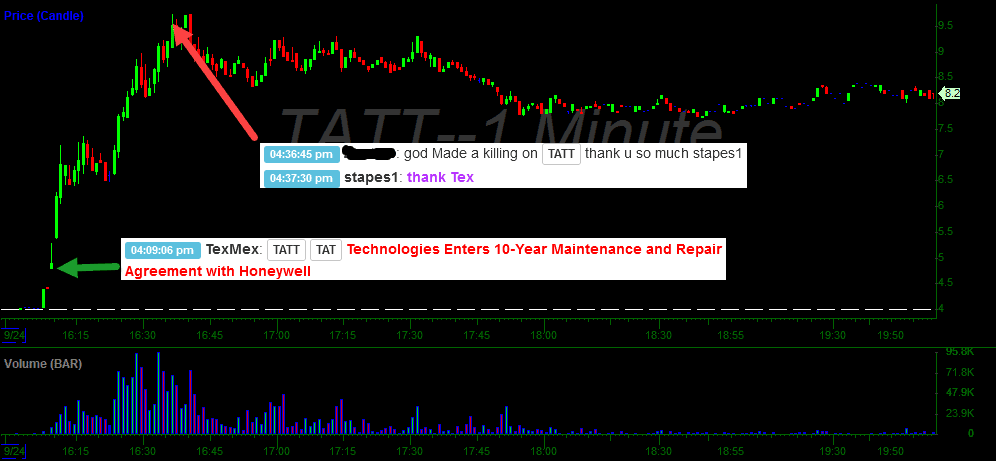 BYFC News
We always refer to it as the IU community because that is exactly the idea of it. Not only will you learn from and trade alongside our moderators, community members also share their trades and news.
Have a great weekend! Reach out if you need anything. [email protected]