Great week to start the month. So many sectors are back in the spot light there is almost too much going on. It was tough to stick to rules this week but weeks like this are where your rules save the day if not the month.
Blog sale this week is all 3 streaming courses plus a quarterly IU membership for $1297 and I added in a bonus month of membership to make it 4 months total. http://investorsunderground.com/s/eU7EB/
DWAC Failed Follow Through
This is a great setup to learn even if you only trade on the long side. You can see the failure and there by making it your exit point.
CRTX Short
This ended up working perfectly as each pop immediately failed.
OCGN Key Levels
Paying attention to these key levels gives you areas where you can add on size.
OCGN Morning Plan
Emil shared his plan to short any strength into the $11.50 area for a fail.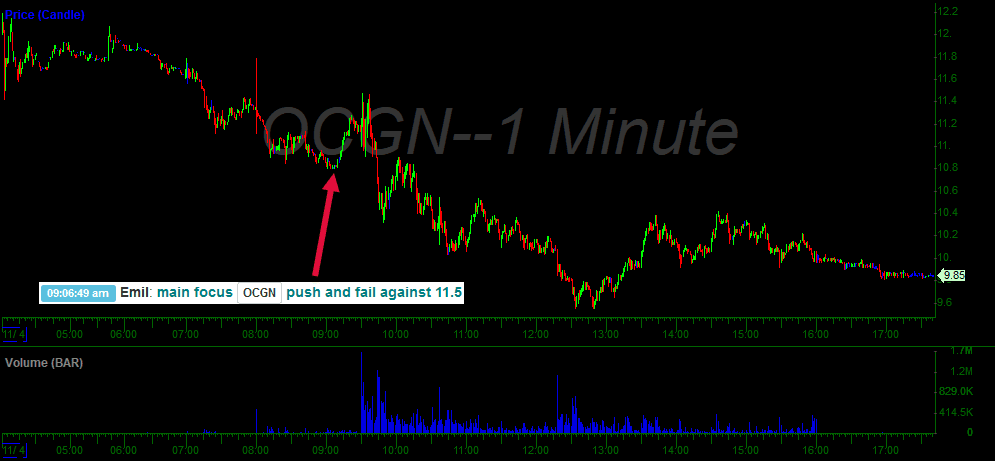 OTRK Long
This ended up being a nice quick trade.
Have a great weekend.