So much opportunity this week and with the stimulus passing there should be a mountain of trades once those checks start hitting peoples accounts. Go back and look over charts from the last couple rounds and get a shortlist ready because you know what is coming.
Sale this week is a quarterly IU membership for $597. https://investorsunderground.com/s/2RoXX
BNGO ABCD
If you have been through our beginners course you have learned to spot and trade the ABCD pattern. Here is a pretty clean example of it on Monday.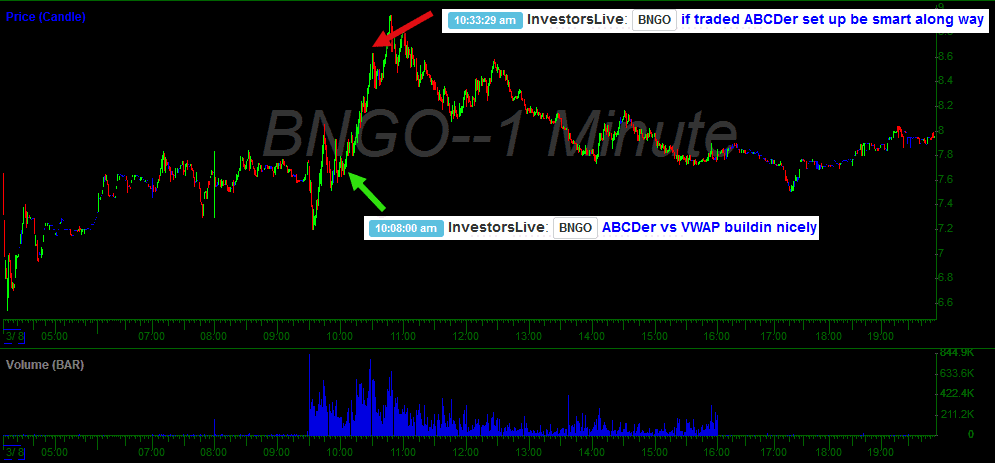 AMC News
Knowing this has so many eyes on it and any little PR would send it, made this a great quick trade.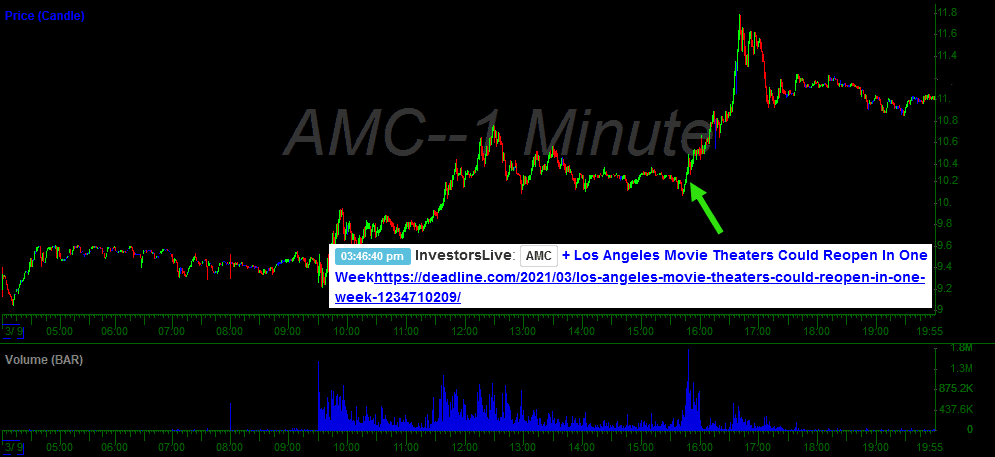 NIO Scan and Trade
Nate laid out his plans for NIO on his Wednesday scan. He went back over the plan on the morning broadcast and then put it all to work.
Short blog this week as I am exhausted and ready for the weekend!