This week was pretty straight forward with clean trends and stocks reacting to key levels. If you took time over the weekend to find those levels you should have had a great week. Shoot me an email with some of the tickers you traded and I will send over chat logs on those tickers (if we traded them) and you can see real-life examples of how being an IU member could help your trading. [email protected]
SDC Joining the Trend
On Monday Nate went over his game plan for SDC in the pre-market broadcast. He was looking for a dip right at the open to get long. It did just what he was hoping for and played out perfectly.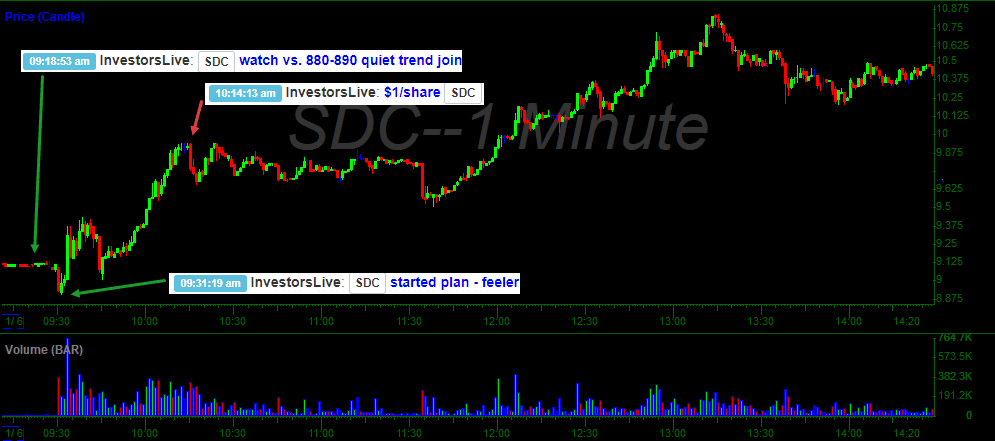 GENE Former Runner
If you have a bit of trading experience that you already know GENE's history of running. Tuesday @Amp_Trades and @DonaldKey tag teamed the news that GENE's gen 3 breast cancer test would be released to the US in early 2020. A lot of members were able to take advantage of it and the only complaint was money left on the table.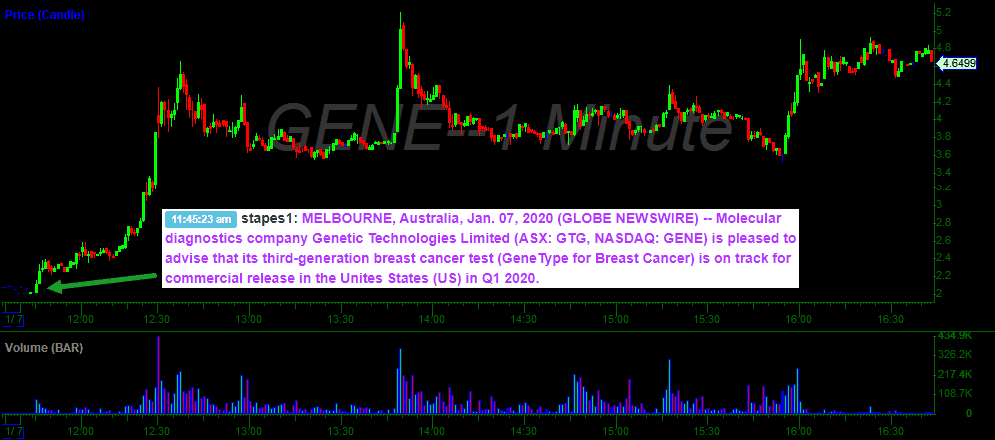 FCEL Risk-Reward
You always hear people talking about R-R. This is a perfect example of having tiny risk with a huge possible reward (1-10 in this case).Wednesday @OddStocktrader and @Petertrades were guiding members in the chatroom in real time. If you are new to trading always be on the lookout for these types of setups.
APLT Key Levels
As I said earlier, if you took some time to look over charts and find the key areas it served you well. On Thursday, Nate laid out his game plan for members and then executed the trade giving play by play commentary. Even if you didn't take the trade these are great lessons to learn.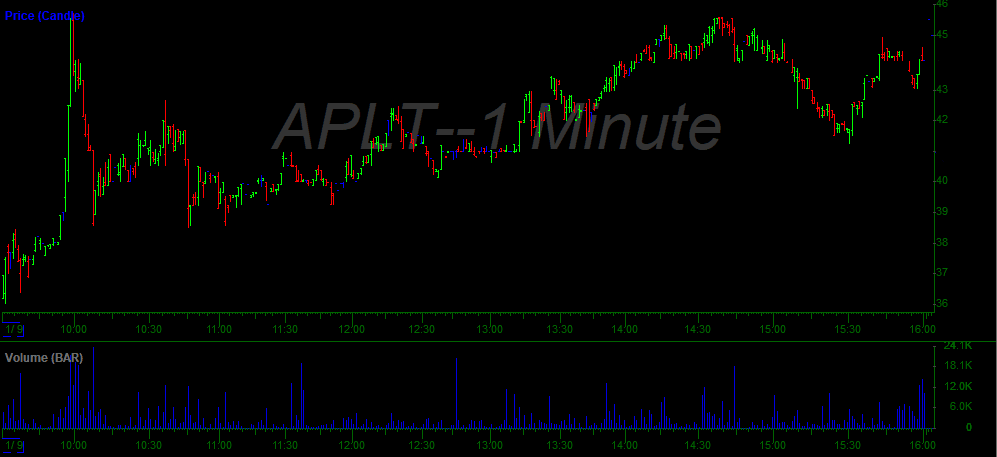 GENE Scan and Trade
GENE has been a solid trading vehicle ever since the news came out earlier in the week. Nate posted his plans on Thursday evening for Fridays trading. Knowing buy-ins were likely and keeping it on radar was a great end to the week.
Have a great weekend!