Welcome to the new normal. I hope everyone is taking full advantage of these markets. Who knows if it last another month or another 2 years but everything I am seeing is this will be around for an extended stay. Long weekend coming up so plenty of time to study if you are having a tough time. If you are new to the blog, here is a walk through of our service so you get a feel for how it all works.http://investorsunderground.com/s/PXvWe/ 
If you have any questions, reach out. [email protected]
LAC News
One of the biggest advantages of the IU community is having members scouring news sources and twitter looking for actionable ideas. TexMex did just that on Monday.
UAMY News
Just another example of a member helping out the whole room.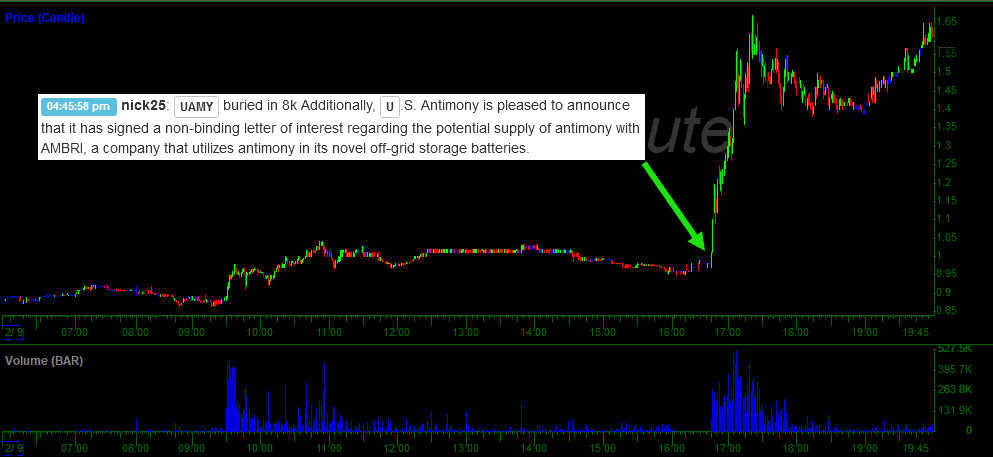 NTEC Scoops
This was kind of a team effort to keep it on everyone's radar. Nice AH action.
RCMT Sheep
Knowing when a newsletter is putting out alerts and knowing their history makes it pretty simple to get short knowing the sell alert is coming any second.
ARTL Price Target
It seems like anything with any news that seems positive brings everyone in. Friday was no different.
Have a great weekend!