What an incredible week. Not the craziness of a few weeks ago but steady trends with a ton of range on several name that you could trade all the size you wanted easily. Starting with small positions and adding to winners was huge while also keeping risk relatively low. If you are thinking about getting started with us, shoot me an email [email protected]
VTVT Broadcast Plan
One of the features of being an IU member is the live broadcast @InvestorsLive does every morning prior to the open. It gives members a chance to review the scan from the night before in real-time and go over plans for the day. Even if you never end up trading any of the tickers covered it is a great resource to help build your trading process. VTVT was a perfect example on Monday. Nate went over his game plan and key levels and then executed the trade.
REXN Long Twice
Sometimes your reads on a certain stock are just spot on. Nate had his thumb on the pulse of REXN on Tuesday. With a risk of .12 or so on the 2.50 line he started in on dips an hour or so after the open. Selling in the high 3's to lock in profit. Then prior to the close volume began to come in and offered up a 2nd trade.
Chat logs from the first trade
2nd Trade
Almost a Double
Wednesday, CAN was a classic momentum trade. @Oddstocktrader started in on dips in the mid 4's. As momentum builds it began to rise faster and faster. Nice steady trend with several dips to add to the winner.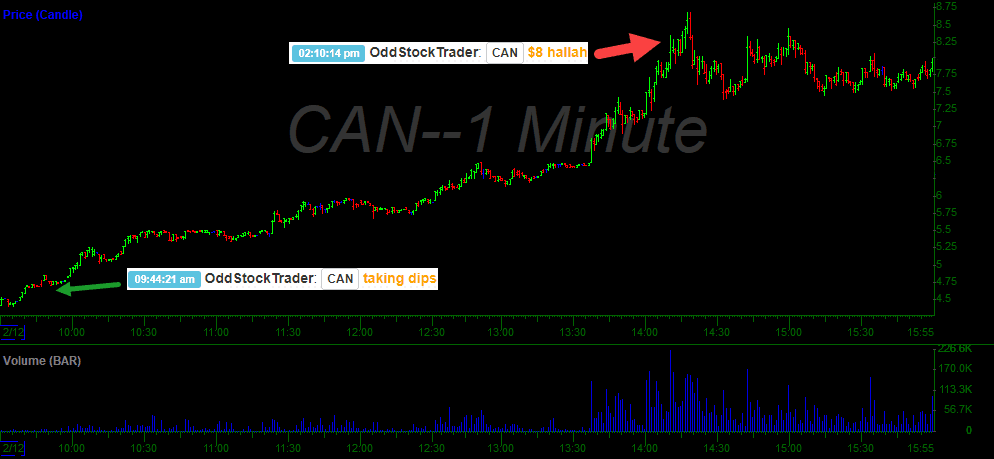 GNPX Scan and Trade
Just another example of having a solid trade plan and executing your plans based on key levels.
SPCE Rocket
Why not mix things up with a swing trade. Nate had it on his Free Sunday scan and held all week closing the position mid-day Friday.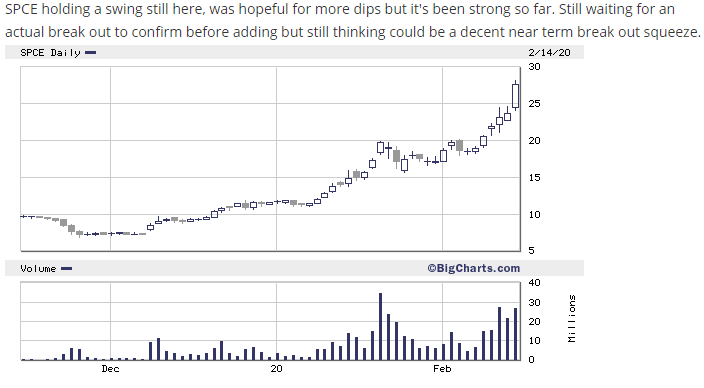 Enjoy the long weekend!
Sean