I guess we could call this the year in review. This year has been really hard on a lot of the world but for traders it was outstanding and we are all very thankful. Not only for the volatility and volume but also not having to worry about being shut down or laid off during this pandemic. Everyone is talking stocks and trading but won't last long unless they really put in the work and educate themselves.
No blog sale this week but reach out if you are interested in joining and I will setup a custom discount for you. [email protected]
IRIX Scan Hit
We get asked all the time how we find these tickers before the big move. Scanners is the answer. Having them properly setup takes some time but it is well worth it.
GEVO Failed Follow Through
One of Nate's favorite setups that I put on the blog every week. Learn this one!!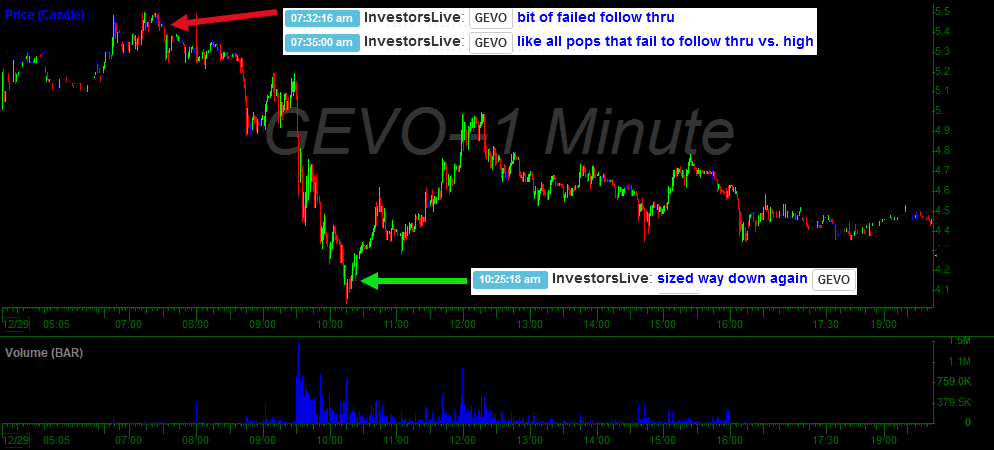 DNMR News
Stapes brought us the news of the CEO going on TV to announce they had closed the deal. Members were able to get long and ride it up before flipping to the short side.
BNGO Trade Ideas
I just wanted to share the chat and chart. I wanted to show what you can learn vs just waiting for the next "alert" that other services offer.
Happy New Year!!