Another amazing week as we wind down the year. We were all hoping that this would continue on to the end of the year but it isn't showing any signs of stopping so the start of 22 should be wild as well.
No blog sale this week but reach out if you are looking to join the IU community. [email protected]
CANF Failed Follow Through
Pretty clean chart to see that once it broke below that recent support you could start in. That level also then became resistance a few hours later.
PFE Bounce
Once this put in the double bottom it made it a pretty stress free trading knowing you were only risking a few cents below the bottom.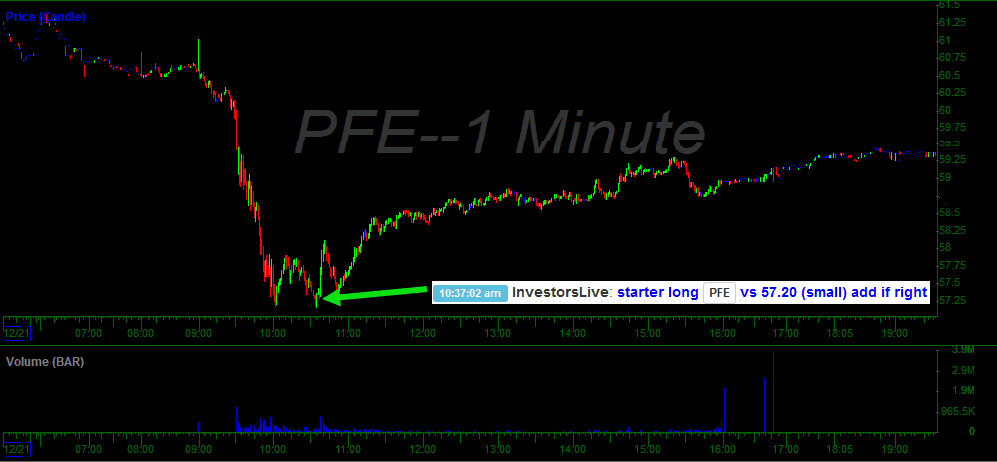 SEAC Fade
This is pretty much the same chart as PFE but this time on the short side.
BFRI Gift
This was a nice way to end the week. Nate was looking for a quick scalp on the ss and it ended up working perfectly.
Merry Christmas!