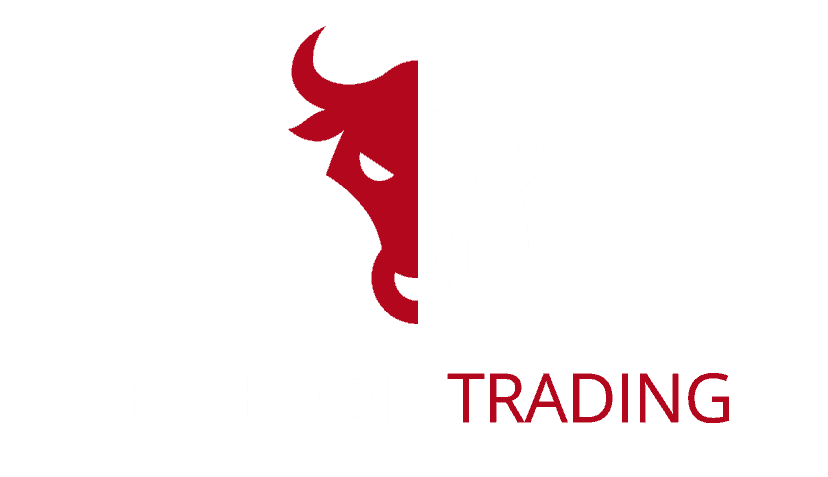 All-In-One

Day Trading Course

Don't dive into the markets before seeing Textbook Trading. This course is the ultimate guide to the markets. We'll teach you everything you need to know to start conquering the markets from day one!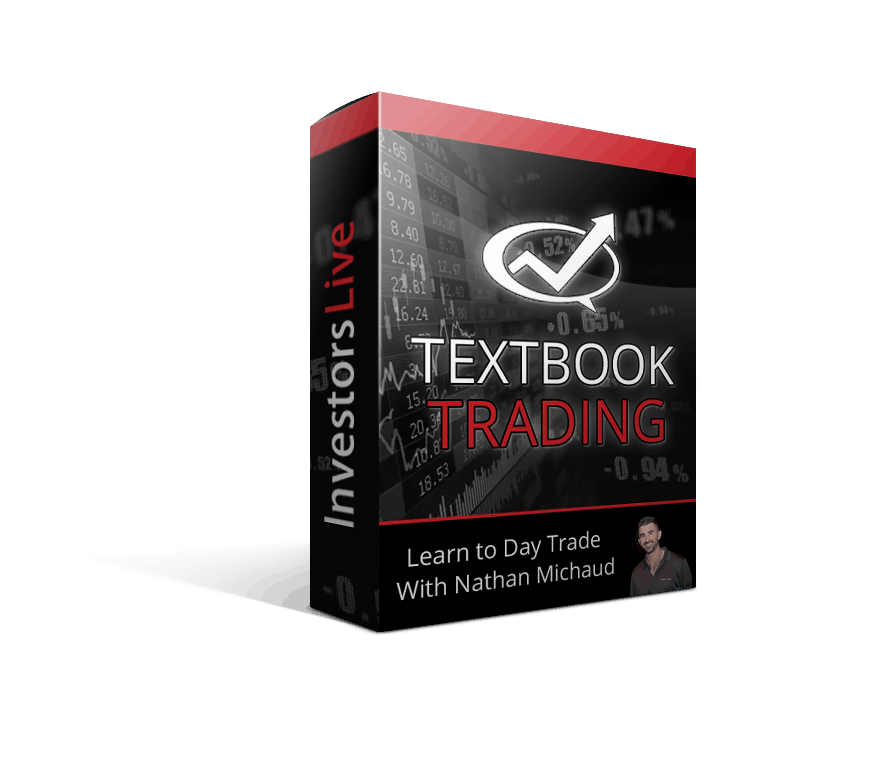 TEXTBOOK TRADING
The perfect trading course for both beginners and experienced day traders
Everything You Need to Get Started Trading
The Most Profitable Chart Patterns and Strategies
EVERYTHING YOU NEED TO KNOW
TO START TAKING ACTION
8+ Hours of Content!
Be prepared for a SOLID eight hours packed full of information. You'll need a paper and pen, watch it once … twice … as many times as you want and you're guaranteed to learn more EACH and EVERY time!

GET YOUR FOUNDATION
As an aspiring trader, making sense of the markets can be tough. There's so much information out there and you don't know what is actually relevant to you. We simplify the overwhelming amount of information and provide you with the foundation you will need to start expanding your trading knowledge.

BUILD YOUR TOOLKIT
Before you start trading, you'll want to have all of the proper tools. There are tons of different brokers, softwares, and charting platforms, but they are not all created equal. Our years of experience in the markets have allowed us to help get you set up with the proper trading tools so you can save time and money by doing things right the first time.

LEARN THE SETUPS
Once you understand the basics of day trading and have your toolkit, you'll want to get to the actionable stuff! We give you all of the information you need to start taking action in the markets. Learn high probability chart patterns, develop an efficient trading style, and pinpoint the best trading setups.

MASTER THE STRATEGY
Day trading is an ongoing learning process. This course serves as both an educational tool AND a reference. Watch it and watch it again! As you get more real-world trading experience, the lessons in this course will become even more valuable. Come trade side by side with us in chat! We will guide you through the process and answer any questions you may have.

Chapter 1:

Purpose & History

Learn about Nate's trading history and the steps he took to become a full-time trader. We will also give you a few tips on how to make the most of the upcoming content of the course
Chapter 2:

Setup and Terminology

Consider this chapter, "Day Trading 101." We will go over the basic principles of day trading and explain the need-to-know terminology.
Chapter 3:

Charting and TA

Get a firm grasp of supply and demand and its importance in day trading. We'll also start expanding on some of the other tricks you can use to understand the psychology of the markets.
Chapter 4:

 ABCD and Long Trades

In this chapter, we introduce our most popular trading setup: the ABCD pattern. This pattern is easily recognizable for traders of all skill levels and a great "go-to" setup for high probability trades.
Chapter 5:

 Red/Green and Long Trades

Red/Green trades reflect a shift in intraday sentiment for a stock. We'll show you how to spot red/green trades and everything you need to know to start trading these setups.
Chapter 6:

 Shorts and Over Extensions

In this chapter, we introduce the concept of short selling – profiting from a stock dropping in price. Become a more versatile trader by playing both sides of the market. We will show you how to short sell and the setups you want to look for.
Chapter 7:

 Morning Emotion and Faders

Some of the best trading setups present themselves in the morning after the opening bell rings. Discover the concept of "morning emotion" and learn how you can turn it into valuable trading opportunities.
Chapter 8:

 OTC Trading

Many new traders are enthused by penny stocks. Penny stocks can provide solid trading opportunities, but they are also incredibly risky. We'll teach you the ins and outs of trading the OTC (penny stock) markets.
Chapter 9:

 Brokers

Choosing the right broker can have a surprisingly profound effect on your trading success. You need to make sure your broker will allow you to maximize your trading strategy. We'll go over a few different brokers that will enable you to execute your trading strategy with ease.
Chapter 10:

 Daily Routine and Goals

As you become more active as a day trader, you will begin to focus on all of the tiny elements of your routine. In this chapter, Nate discusses his morning routine, how he remains successful, and how to set proper trading goals.
Chapter 11:

 Websites and Homework

To sum things up, Nate discusses all of the trading tools he utilizes on a day to day basis. This includes charting sites, scanners, news sites, and so much more!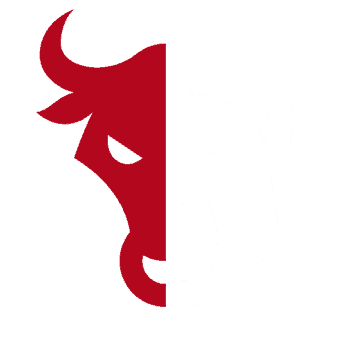 REAL TRADE EXAMPLES
Learning theory is essential to any trading curriculum, however seeing this theory applied to real trades takes things to another level. After teaching you a trading setup, we'll show you real, profitable trades that we have placed.

ACTIONABLE LESSONS
Tired of long trading courses that seem to only provide ambiguous outlines of day trading strategies? So are we! That's why we wanted to focus on making this course as actionable as possible. Once you learn the setups in this course, you can start applying them immediately.

VERSATILE STRATEGY
As day traders, we all share the same goal of making money, but we do things a bit differently. Certain strategies will resonate better with different traders. We've included multiple trading strategies that can be applied to match your own strengths. We cover going long, short selling, morning trades, afternoon trades, OTC trades, small cap trades, and much more!
Learn
By Seeing
Listening to someone talk for hours may help you learn the basics of trading, but it will never equip you for real-world trading. As a day trader, you will be analyzing charts during market hours. For that reason, we have included tons of charts and trade examples so you can be well-prepared for your own trading journey.


Chapter Preview: Supply & Demand
See What Our Customers

 Have to Say!

Textbook Trading is a top rated product that has helped hundreds of traders improve their strategies.
Worth The Money!!!
The money you spend on this DVD will be made back ten fold. This DVD is packed with information and will undoubtedly put you ahead of the competition. I wish I would've bought this DVD before I ever placed my first trade. I VERY HIGHLY recommend getting the bundle deal. Don't buy this DVD alone get Tandem Trader with it also. This is the foundation the second DVD allows you to see Nate trading LIVE using all his teachings from DVD one. Do not hesitate, if you are serious about trading invest in yourself and get the bundle. You will not regret it.
A Must Get For All Traders
This is hands down gives you an edge in trading, It's very well put together and so much to learn from.
Before me purchasing this DVD to be honest I was stuck.. I wasn't sure exactly what or how to trade.
Thanks to Nate and this DVD that all has changed and I am now well on my way to being a consistent trader. This DVD set the foundation in my career. And TandemTrader will take it to a new level once I purchase it. 100% recommend the DVD to everyone.
SO WHAT ARE YOU WAITING FOR ?! GET IT NOW…. unless of course you like living with your mom.
Blows away the learning curve!
I purchased this earlier this year and I have to say this DVD will cut your learning curve by years. I have been trading since 2009, and I've went through the path of trial and error which means a couple of blown up trading accounts!
Nate takes you through the DVD and walks you through his methodology and how to look for setups that he plays. He pounds the table on risk management and proven chart patterns. What's great is that all of his setups are so simple, but yet profitable due to the high probability rate.
Yes, you're probably questioning the value to the purchase price of this. It is a little pricey, but once you buy it and put forth the effort in burning these chart patterns into your head, you will make your money back many times over.
I'm an options trader, and I swing trade with the occasional scalp/day trade. This DVD has allowed me to spot these setups for great scalps and even for getting a great entry on my swing trade setups.
Do yourself a favor and just GO LONG this DVD…..even if you're a SHORT! 🙂

Its #1 for a reason
Just get it. If you are serious & want to expand your trading knowledge, this DVD is the BEST investment for your education. 8 hours, full of charts, patterns, examples, advice, you name it. There is not a DVD out there topping this one.
Not gonna go full depth, listen to everybody, this DVD helped me start trading for myself instead of following others. JUST GET IT.
This is easily the best trading course for beginner traders.
"The course covers everything you need to know to get started with day trading. While this is a beginner's course, the educational content is far from basic. While the basics are covered, the course also introduces a lot of advanced trading strategies that will serve you well in the long run. This is easily the best trading course for beginner traders. I've watched dozens of different trading courses and have learned the most from Textbook Trading."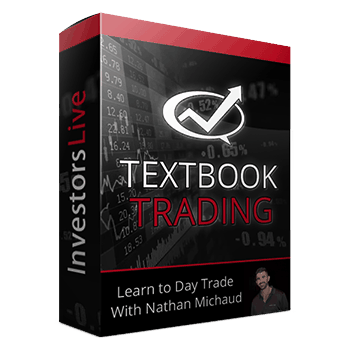 $997
(Instant Streaming Access)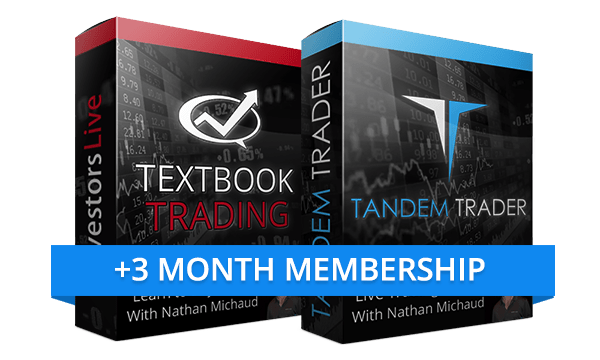 Textbook Trading DVD Course
3-Month IU Elite Subscription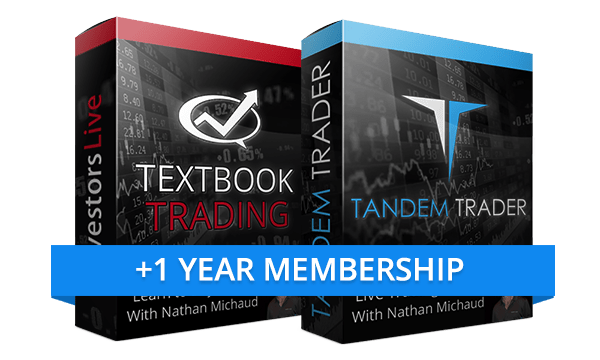 Textbook Trading DVD Course
1-Year IU Elite Subscription