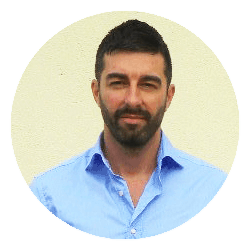 Emil Cuzman

Emil stared trading in 2000 on the European market as a swing trader. He grew his portfolio significantly by 2007 through the use of his buy and hold strategy. Unfortunately, Emil lost 80% of his capital by 2009 due to a lack of discipline and his failure to adapt to new market conditions. Emil attempted to utilize different strategies multiple times before getting consistent. He joined Investors Underground and began learning the strategy he uses today (mostly shorting extended charts.) During the past few years Emil fine-tuned his strategies and now profits consistently as a career day trader.
Short Trades

80%

80%

Long Trades

20%

20%

Nasdaqs

95%

95%

OTCs

5%

5%

Day Trading

90%

90%

Swing Trading

10%

10%
Main Brokers
Interactive Brokers & SpeedTrader
Favorite Setup
HOD Rejection Momentum Shifter
1-Month IU Elite + Textbook Trading DVD

Regularly $897
Now $497
IU Elite Quarterly + Both DVDs

Regularly $1,897
Now $1,297
IU Elite Annual + Both DVDs

Regularly $3,097
Now $1,997
PTCT - higher the better to s/s,ideally 10.5 - 11 level then back side OCLR - weak open r/g CPXX  - back on radar,needs a para move to be interested in a short AUY - weak open r/g AEZS - same as above,sit back to 4.1 then perking If u have questions do not hesitate to...
read more