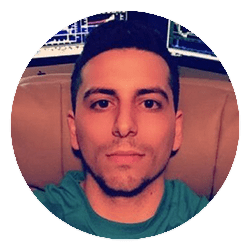 Dante (@DGTrading101)

Dante (DGTrading101) has been actively day trading for almost 6 years now, and quit his job as a financial analyst at a small consulting firm to trade full time in October of 2015. He's always been drawn to high volatility momentum stocks, and IU really helped him navigate those waters. Between 2011-2014 he blew up multiple accounts learning everything the hard way, then finally found traction in late 2014 with a focus on smallcap short selling. Dante is a research-oriented fundamental trader, focused on reading tape, price, and volume. He is primarily looking for bigger picture moves rather than scalping. Dante strictly trades Nasdaq momentum names. His strategy is almost entirely short-biased, roughly 5/95 long/short strategy.
Trading Style
Short Trades

95%

Long Trades

5%

Nasdaqs

100%

OTCs

0%

Day Trading

80%

Swing Trading

20%
Main Brokers
CenterPoint, Cobra Trading, ETRADE, and Charles Schwab
Software
Das Trader Pro, Sterling Trader Pro
Favorite Setup
Smallcap Gap-up Parabolic Short
Recommended Deals

1-Month IU Elite + Textbook Trading DVD

Regularly $897
Now $497
BUY NOW
IU Elite Quarterly + Both DVDs

Regularly $1,897
Now $1,297
BUY NOW
IU Elite Annual + Both DVDs

Regularly $3,097
Now $1,997
BUY NOW
Webinar Replay w/ Alex: If you haven't checked it out yet, please watch the webinar I did with Alex, a lot of good info in there for traders of all levels, and some background about my story and who I am. Watch here. Webinar #2 here. Webinar #3: Here There's also a...
read more