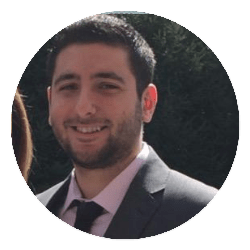 Alex (@AT09_Trader)

Alex is a 22 year old small cap day trader who specializes in short selling. Since early 2014 he has been grinding and trying to perfect his niche. When he started he would only trade on the long side, but didn't start to find success until he joined IU and discovered what short selling was. His biggest strengths are that when he takes a giant loss he wont let it get to his head and when he smells opportunity he isn't afraid to trade aggressively and "bet the farm". 
Trading Style
Short Trades

95%

Long Trades

5%

Nasdaqs

100%

OTCs

0%

Day Trading

80%

Swing Trading

20%
Main Brokers
CenterPoint, E*Trade, TD Ameritrade
Favorite Setup
Exhaustion Gap and Fade
Recommended Deals

1-Month IU Elite + Textbook Trading DVD

Regularly $897
Now $497
BUY NOW
IU Elite Quarterly + Both DVDs

Regularly $1,897
Now $1,297
BUY NOW
IU Elite Annual + Both DVDs

Regularly $3,097
Now $1,997
BUY NOW
IU Elite Quarterly

Regularly $891
Now $547
BUY NOW
IU Elite Annual

Regularly $3564
Now $1,697
BUY NOW
Saturday Morning Blog - #1 investorsunderground.com/s/Qp6mx We put all the FREE WEBINARS Dante & I have done so far on one page for everyone. Enjoy! investorsunderground.com/s/3EOJG Investors Underground...
read more